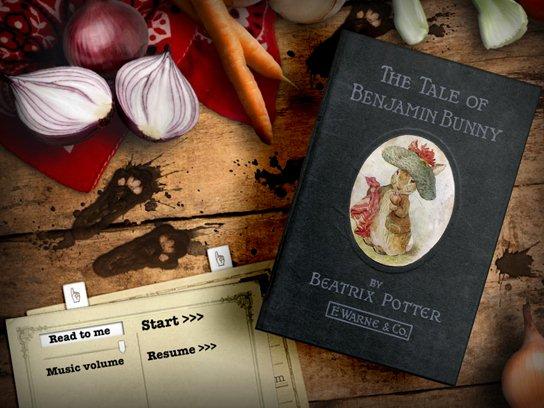 If I say Beatrix Potter does it bring you to a happy place, evoke a memory of curling up with Mom or Dad and reading her timeless stories? That is how I felt when I was approached for this review.
The Tale of Benjamin Bunny is such a classic I was a little skeptical about how it could be improved upon by PopOut! But rest assured it is treated with loving care and respect in this version. The beautiful illustrations are treated to slight movements-some very like a pop-up book- and sweet little squeaky and rustling sounds. Nothing is over the top or takes away from the story or pictures but instead enhances them.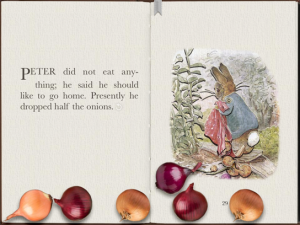 At over 50 pages it is a long read for my 3 ½ year old son so we broke it down into 2 sittings and we talked about the story before and after. He loved Benjamin and his cousin Peter Rabbit and their quest to retrieve Peter's lost clothes but his comprehension of the story wasn't quite there. He really enjoyed some of the highlights, especially how the cat gets trapped.
I like that the story can be read to the child by the parent or the narrator or the child can read it themselves and tap any words they may have difficulty with. Then the child can unlock the secrets of the illustrations. Tapping and tilting the screen will provide different results on each page so it keeps it fresh throughout. And I must add I quite liked the narrators voice as it was gentle and lilting, just as it should be.
The Tale of Benjamin Bunny is available as an Android or an i-Tune app from Loud Crow.
Guest reviewer Tennille lives in the Great White North with her hubby and two sons. She enjoys sleep but is learning to appreciate caffeine as a perfectly viable substitute.