Are you looking for a Hunger Games-free zone? Well, this ain't it!!
Last week, Dawn wrote Making Myself Slow Down, specifically about her own re-read of the book in anticipation of the movie. This week it's my turn to share about my re-read in preparation of the movie's release.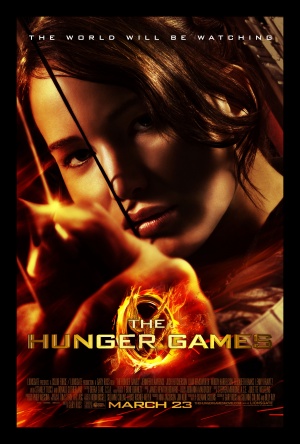 We're hoping to have the opportunity to interview the producer this week — and then come Friday, March 23, it's on. On Thursday night, March 22, I'm going to open up a post where we can discuss the movie in the comments section freely once we see it, so I hope you'll join us.
And now — back to me — sharing my thoughts on reading Hunger Games again, for the first time.
Do you spot a contradiction? To read a book again — for the first time? Is it possible?
Yes, I think so, and my recent re-read of The Hunger Games book was a "first" for me for a few main reasons:
This is actually my first time to "read" the book — words on a page — because I listened to The Hunger Games audiobook the first time. I think that there's a different level of attention and focus when my eyes are trained on a page.
I'm a little old, and it's been 3 years since I read it, so I had forgotten a lot of the details, even amidst all the hype.
When you read with the end in mind, a series is different. The first time I read the book, I was just reading a book. The second and third books didn't even exist. I didn't even know that there were going to be other books. I was simply caught up in this tragic world that Suzanne Collins created.
It's the last bit that made this reading such a delightful rediscovery. Things that happen later in the trilogy underscored some of the things that I probably glossed over the first time. I was able to evaluate Peeta's, and Gale's, and even Katniss' motives in a different light.
I don't spend much time re-reading these days. It's extremely rare for me since there are so many new books awaiting my attention, but I'm glad that I took the time to read The Hunger Games book, and I can't wait to watch the movie.

Jennifer Donovan is a little bit proud of her prediction about the Hunger Games being the next Harry Potter or Twilight phenomena, which she first wrote in March 2009 on her blog Snapshot.