At a recent book club meeting, the president made a rather fascinating (to me) comment. To paraphrase her because I have a poor memory, she basically said that she thinks there are two different types of readers – in general. The ones who read for prose first and foremost – i.e. pretty words, clever ways of saying things; and the ones who read for plot first and foremost – i.e. a good story from beginning middle to end.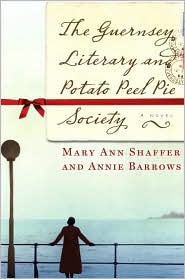 Obviously we all hope that a book will come with both, most sadly do not quite hit both targets. That doesn't always make it a bad book – and if they've managed to nail one of them, a lot of people will still like or even love it. Our fearless bookie leader claims that whether a person loves these books comes down to whether they are in it first for the prose or first for the plot. For instance, we would both agree that she is very much in it for the prose. She commented that she can read a book in which nothing happens at all, so long as they say it prettily.
I, on the other hand, can probably get through a book that is not so polished as long as the story is really good. Hence my adoration for fluffy chick lit and young adult titles. We've found the books that she and I both adore tend to be the books that really have the whole package – beautifully written, fascinating story – example: The Guernsey Literary and Potato Peel Pie Society by Mary Ann Shaffer and Annie Barrows. We both really loved this one and I have to agree: beautifully written [check!] amazing plot [double triple check].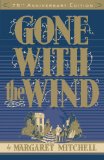 Later in the conversation, someone asked if a book had to have a happy ending to make us Plot-readers happy. I said no, of course not, but then struggled to find an example – the only fitting one I could think of being Gone with the Wind. To which some prose-readers snarled back and commented that they hated that book. And I laughed. And laughed… But it's true, no real happy ending in Gone with the Wind – an awful lot of unhappy throughout in fact. But even just that promise of tomorrow, when all would be well, was apparently enough for me. I knew Scarlett, of all people, would be okay somehow. She'd get her man or get some new plan of happiness and she'd make it work – no matter what. That's just her way. And I loved the story. Like adored it with a fiery passion. So it's all good.
But in general, call me childish, but YES – I prefer books with a happy ending. And you know what? I won't apologize for it. Because you know what? Life isn't fair. People are awkward and clumsy and they say the wrong things and they sometimes fumble things up even when they have the best of intentions. And sometimes a tornado or tsunami or other natural disaster will come in and wipe out entire families who had GOOD lives and important things going on but now it's gone and it doesn't matter. And wars happen – and people shoot other people – who had families, children, wives, dreams, hopes, et cetera that now don't matter any more because their story is over.
But fiction is different. A fictional story can happen any way you want it to. It's entirely up to the author. The characters can say things in the clever way that we hear them in our head before we open our mouths and stutter out an attempt at cool speech that will in real life sound like, "So um what's for dinner, ahem?" but in fiction can come out, "My darling, I have had the most tiresome of days and all I want now is to sit down with you, my love, over a warm meal and forget about my troubles for awhile because you make me so happy."
Or something, I don't know – a good writer would say it even better than that. Because they can. And at the end of the story – the guy gets the girl! The hero saves the day! Because if we want to see a sad ending, we can turn on the news or talk to our neighbors. Sad endings are for real life. Happy endings are for fiction – where we as writers can control every page. Because, I at least, read to be entertained. To escape the real world and enter into the fantasy world where dreams come true and milkmaids become Queens of Florin but then say, "Screw that, I'm going to hook up with the hot pirate instead because I CAN." The End.
That's just how I like it. No apologies.
How about you? Do you read for prose first or plot for sure? I know most of us would try to huff and say, "I like both!" I know, so do I, but I do think there comes a point where one becomes suddenly clearly more important at the end of the day. So which is it for you?
Guest Bio: When Jennifer isn't reading her latest book club's pick, she can be found blogging about her life as a stay at home mother to two adorable kiddos at mommablogsalot.com. She spends the majority of her time snapping pictures of her two year old and five year old, baking up yummy desserts to ruin her diet and of course blogging and reading. She loves just about every genre from historical fiction to celebrity memoirs, young adult fantasy novels to Jane Austen — preferably with a happy ending!