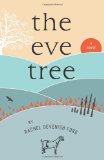 Molly and Jack Boscelli are ranchers in Northern California's Humboldt County, a region that includes the stunning ancient redwood trees. Molly makes and sells artisanal cheeses from their goat herds as well as fresh milk. Now, thanks in part to Molly's mother's decision 30 years earlier to sell some of their trees to loggers, they are in danger of losing everything to the hungry forest fires that are devastating their area. The official verdict is that there is no danger, that the fire will be contained to the old growth trees where it merely burns the undergrowth. But Molly and Jack and their neighbours realize that once the fire reaches the newer growth, it will burst forth and spread, insatiable, and their ranch will be destroyed.
Molly and Jack gather the family, their 3 grown children and Catherine, Molly's mother. She was instrumental in building up the ranch and left only because she recognized it was necessary if Molly was to take over. Catherine, her back still straight and her mind still clear, is obviously a dominant character in her daughter's life, and a large part of the book deals with examining their relationship. The mental breakdown that put Molly in hospital years earlier is reflected in how her family still treats her, especially her mother, who dealt with mental illness in Molly's father as well.
To Molly, the fire symbolizes a lack of control of her life. She responds in ways that concern her family, especially her husband. Jack's love for Molly in the midst of her fragility is one of the most touching parts of the book. His love for her is rock-solid and life-giving, ultimately providing Molly with a shelter that enables her to withstand the trauma of the fire.
The Eve Tree
, in spite of the looming catastrophe, is a languid book. It is evident that much care has gone into each description. This is a book to read slowly, to savour. I can open it up to almost any random page and find a description so well-crafted that it is quote-worthy.
The tree in the title is a black oak shaped so like a woman that from a certain angle it seems that it must have been shaped intentionally. To me, it felt like a metaphor for this carefully-crafted book. The Eve Tree
, a book about loving those who are imperfect and flawed, ends on a note of hope—wildflowers blooming after a fire.
Elizabeth loves Humboldt County and its giant redwood trees. She also loves artisanal goat cheese. In fact, she wants some right now. Read more of her likes and dislikes at her blog Planet Nomad.