Many parents would like to introduce their young children to classic art, but toddlers and art museums don't always make the best combination. Bringing the art into your home is a great consolation, and with the Touch the Art series by Julie Appel and Amy Guglielmo, your children can do precisely that.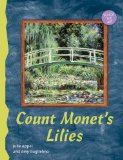 The two latest titles, Count Monet's Lilies and Find King Henry's Treasure, both offer an interactive reading experience in which children will want to explore the paintings' extras by feel- whether it be van Gogh's sandy beach or the feathered hat atop the duchess's head in a Roslin portrait.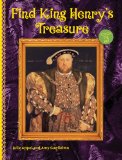 While Count Monet's Lilies pages encourage the reader to look at each painting individually as they count objects from one to nine, Find King Henry's Treasure weaves a story together of a dragon running loose in the kingdom and connects each painting to this ongoing saga. Both books present a wide range of classical paintings, from the most famous artists to some lesser-known names. (Or perhaps just lesser-known to me!) My own children enjoy looking at these over-sized board books on their own, as well as listening to the stories read aloud while they follow the directions to touch the art!
If you've got preschool-aged children on your shopping lists this holiday season, Count Monet's Lilies and Find King Henry's Treasure would make fun and unique gifts!
Dawn's shopping lists always include a healthy share of books! The little ones on the receiving end are the stars of her blog, my thoughts exactly.