At 5 Minutes for Books, we are proud to feature books across many genres for children and adults. This week is all about highlighting children's books, but if you're also interested in Christian fiction, we have some great reviews.
Read the anchor post to find all of the Fall Festival of Children's Books reviews and see how you can get involved and win the Grand Prize.
********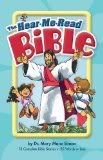 As a Christian mom, I am constantly on the lookout for good children's books about the Bible. Because my daughter is learning to read, I am especially interested in Biblical books she can read herself. This type of book is not always easy to find. When The Hear Me Read Bible
arrived in my mailbox, I was very excited! The Hear Me Read Bible
includes 18 complete Bible stories that contain 25 words or less. The text is large, and the stories use basic sight words, repetitive phrases, and helpful illustrations to support and encourage early readers. My daughter was delighted to be able to read Bible stories with little help from mom and dad! As a parent and a former reading specialist, I recommend this book. If you would like to see an example of the text, be sure to click HERE.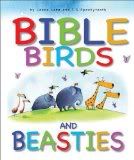 Bible Birds and Beasties
is another enjoyable book for young readers. While the text in this book is for adults to read, children will love the whimsical illustrations and exploring the Bible through an animal theme. Stories include Noah's Ark, Balaam's talking donkey, Jonah and the big fish, Daniel, and many more. Children are naturally interested in animals, so I appreciate that this book explores God's word at an accessible level for kids. If you have a young animal lover at home, be sure to pick up a copy of Bible Birds and Beasties
to enjoy together.
Check out our current giveaways. Subscribe to our feed. Follow us @5M4B on Twitter.
Lauren is a wife, mother of two, and an avid reader. She thanks Concordia Publishing for providing the review copies of these books. Lauren blogs at Baseballs and Bows.