When I was in 5th grade, we had to do book reports as part of our reading curriculum. I still clearly remember that we had to do at least one of each type of book report: oral, written, and creative. I also remember that we had to read different kinds of books: fiction, non-fiction, biography, and how-to. I made a pinata for my creative report on a how-to craft book, but by far the most frequent fulfillment was an oral book report (no preparation required) of a fiction book.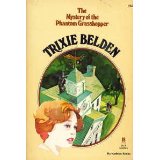 And the vast majority of those books were Trixie Belden mysteries. The dun-colored paperback books with the distinctive type lined my bookshelves at home. I don't remember checking them out from the library. I remember buying them any chance I got, and also exchanging them with my friends — the "other Jennifer," and Sharon.
The fact that three fifth grade girls in one class were reading all fifty books in the series and giving oral book reports made the others in the class (especially the boys) dread it when one of us got up to share about the latest misadventures of Honey, Trixie and the boys. They dreaded it, but I looked forward to reading a new Trixie Belden with great anticipation, and re-reading books brought feelings of comfortable familiarity.
On March 2nd of each year, in honor of Dr. Seuss' birthday, the National Education Association sponsors a Read Across America day, calling for every child to be reading in the company of a caring adult.
Since I anticipate being snowed in, I think that there will be lots of reading going on in my home — by the four-year-old, the ten-year-old, and the thirty-(ahem)-year old. I'll try to be a "caring adult," but you know how it can be when you are snowed in, right?
In addition to the joy of reading together, we are offering a prize package, sponsored by Cameesa.
In the spirit of Read Across America (and Dr. Seuss' birthday) talk about the books or series you loved to read as a child. Describe how you got the books, and tell us how reading them made you feel.
Here's how you can win:
For your first entry, leave a comment — or write a post on your own blog — answering the question above (if you write a post on your own blog, leave the link in your comment). My answer is in the first paragraph.
For two extra entries, link to this contest on your own blog. If you link to the contest (either within the answer post, as described above, or in a separate post), leave two more comments. You must provide the link to your mention of the contest.
Comments that do not contain the answer to the question or a link with the answer post on your own blog, or a link with your mention of the contest will be deleted.
Each person can earn one to three entries as listed above.
The contest runs March 2 to March 8, ending at 10:00pm Eastern time, at which time a random winner will be selected.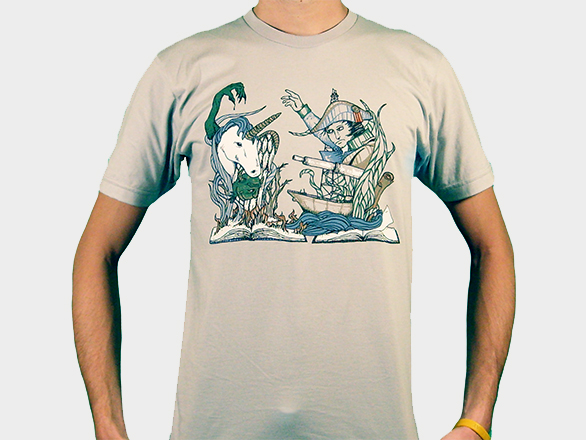 We will randomly select one winner who will receive either a Fiction versus Nonfiction shirt (pictured above) or a Take Me to Your Reader shirt. Then Cameesa will select a grand-prize winner from among all the participating blogs. The grand prize winner will receive their choice of a book (under $100) in addition to their choice of T-shirt.
This giveaway is CLOSED. Thanks for your great comments. The winner is #20 Amy at Hope is in the Word.
Managing Editor Jennifer Donovan also blogs at Snapshot about life with her tween daughter and preschool son.