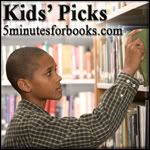 Check out our updated and expanded schedules for Children's Classics and our Classics Bookclub HERE. The February selection is I Know Why the Caged Bird Sings and you can find some preview questions HERE.
I don't know about you, but my kids have been reading like crazy!
Kyle (4) is learning to read, which is so exciting (for him and for me), and Amanda (10) has been finding books that captivate her and thankfully continue to fuel her love of reading, when I know that at any time it could be replaced by IMing, talking on the phone with friends, or doing her nails or something.
What about your kids? What book or books thrilled them this month? Add a direct link to your post below. Indicate their ages in parentheses for ease in searching.
(Mr. Linky has been a bit persnickety lately. If it happens not to be there, leave your link in the comments so that we can still visit, and I'll make sure that they are all in the Linky when it is available).