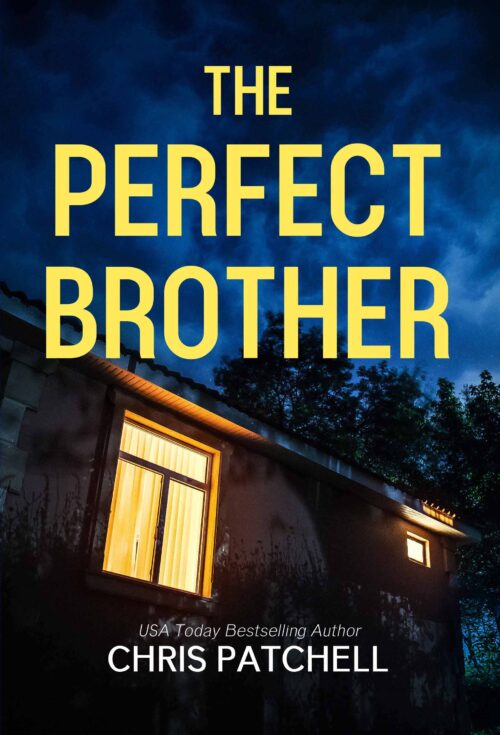 Indira's always been close to her big brother Amar. They both know what it is to grow up with the expectations of strict Indian parents and under the watchful eyes of numerous aunties and uncles, pressured to perform, and they have each other's backs. They both are a bit of a disappointment though–they're both refusing arranged marriages and neither has followed in the family business. On the other hand, they're both successful. Amar has his doctorate and teaches at Simon Fraser University, plus he's finally gotten engaged to a woman of his family's choosing, even if he finds her beautiful but dull. Indira is a software engineer working on cutting edge technology, and she's keeping her dating life a secret from parental eyes.
In fact, the technology is giving her pause. Her team is working on targeted ads, tracking people's preferences to the point that it can predict future movements and send an ad. She struggles with the invasion of privacy this demands. That is, until her perfect brother is arrested for the murder of his girlfriend, a student he's been seeing for several months.
Things look bad. Amar had actually spent part of the night with her. The police have stopped even looking elsewhere. It's up to Indira to use that software for good–to prove her brother didn't do it. But of course it's going to be more complicated than that. When she realizes that yet another young female student is missing, and that someone doesn't want her to keep digging, things look dire.
The Perfect Brother is an excellent read that has a bit of everything–family drama, friendships that might become something more, and enough suspense to keep you up late at night turning pages. There are plenty of twists and turns to the plot, but it's so well done that they never feel forced. I did not guess who did it at all, but the ending felt nonetheless really satisfying. The characters were sympathetic and well developed, and the book was well written. In short, a perfect book to curl up with on a rainy fall afternoon. Highly recommended.
Chris Patchell is an award-winning USA Today Bestselling Author who started writing to curb the homicidal tendencies she experienced during her daily Seattle commute. She writes gripping suspense thrillers with romantic elements set in the Pacific Northwest and believes good fiction combines a magical mix of complex characters, compelling plots, and well-crafted stories. Over the years, she has written numerous popular books and series, including bestsellers Deadly Lies, In the Dark, and her most recent collection of small-town crime novellas, the Lacey James Series. Along the way, her writing has won several awards, including a 2022 Next Generation Indie Book Award, an IndieReader Discovery Award, and a Pacific Northwest Literary Award.When she's not writing, you can find Chris reading books, hanging out with her family, watching football, and struggling to keep up with her workout regime, all while shushing her incessantly yapping Yorkies. She lives in Oregon with her husband and two kids.
Connect with Chris:
www.ChrisPatchell.com
Goodreads
BookBub – @chrispatchellauthor
Instagram – @chrispatchellauthor
Twitter – @chris_patchell
Facebook – @authorchrispatchell