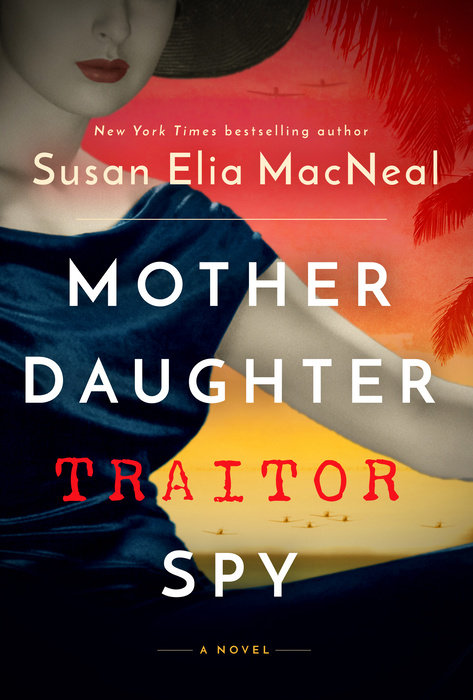 Veronica Grace has recently graduated from college and is looking forward to a bright career in journalism when she finds out that an affair with a married man has cost her her future. She and her widowed mother, Violet, move to Los Angeles to live near her uncle. She finds a job as a typist, but soon realizes that she has inadvertently stumbled upon a Nazi cell. Meanwhile Violet's skill with a needle has drawn admirers to her tailored, hand-embroidered blouses. A group of German sympathizers begin to draw her in, invite her to events, and hire her to create for them blouses covered in edelweiss or swatsikas. The two women approach the FBI with their concerns, but they're blown off. So Violet calls on an old friend of her husband's, and soon the two are invited to join a small group of anti-Nazi spies under the leadership of spymaster Ari Lewis.
Both women are of German descent, blonde and blue-eyed, so they are able to infiltrate the cell without initially arousing suspicions. Veronica in particular attracts the attention of a dangerous young up-and-coming German sympathizer. Meanwhile, as her typing skills draw her deeper into the Nazi cell, it becomes doubtful as to whether or not Lewis' small organization can keep her safe.
Mother, Daughter, Traitor, Spy is based on a real-life mother-daughter duo and several of the other characters are based on real-life counterparts. The book is extremely well researched and rings true to life, with well developed sympathetic characters.It is also a very timely book in many ways, proving that the study of history is important to facing today's challenges. A gripping read about events that still echo today. Highly recommended.