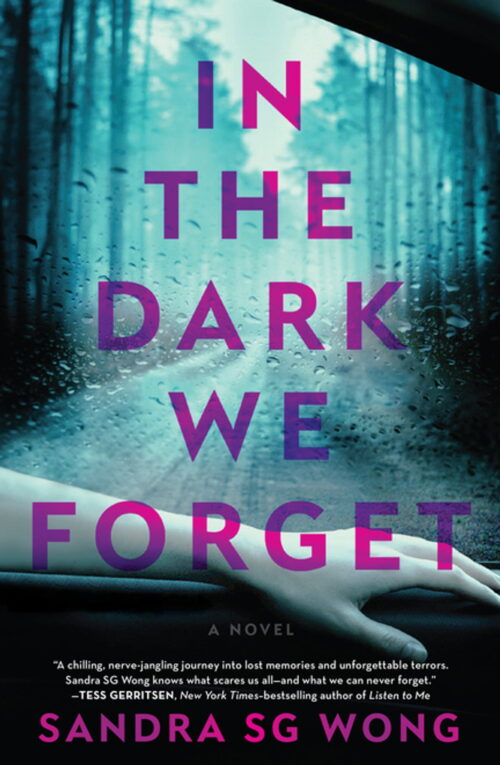 A woman wakes up alone in the dark, in the midst of a forest-clad mountain slope. She has no idea where she is, who she is, why she's there. She finds herself walking by the side of the highway as the sun comes up, and she's picked up by another woman and brought to a police station in a small town in the Canadian Rockies. Tests show rohypnol in her blood.
Eventually they figure out that she is Cleo Li, from Edmonton, but why is she so far from home? Her parents have also disappeared, and her mother recently bought a $47 million lottery ticket that she hasn't cashed in yet. As Cleo and her brother visit old haunts and as some memories begin to resurface, Cleo finds herself facing disturbing truths about herself and her relationship to her parents.
In the Dark We Forget is a gripping tale of suspense, but it also addresses the challenges faced by Asian Canadians. It looks at familial ties, cultural differences, prejudices, and more. All this adds a depth and complexity to the novel, making it nearly impossible to put down. You're never really sure whether to trust Cleo or not, although I mostly did. As you wind through the various reveals, the truth remains tantalizingly just out of reach. And as a total aside: I especially enjoyed the book because I grew up very near to this area, and it brought back some great memories.