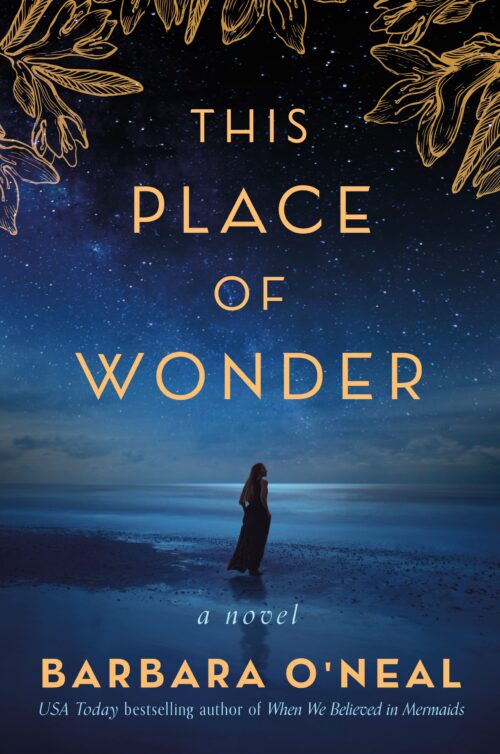 Augustus Beauvais was a larger-than-life figure. A tall imposing man with a vague backstory, a famous chef heavily involved in the farm-to-table movement, he and his wife Meadow are national figures. Theirs was a love-story for the ages, until it wasn't, and he left Meadow for a younger woman, and then left her for one younger yet. His sudden passing has left enormous holes in the lives of Meadow, his current girlfriend Norah, and his daughters Maya and Rory.
I wasn't sure I wanted to read a book about women whose lives revolved around a man, but I ended up thoroughly enjoying this book. Told from 3 viewpoints–Maya, Norah and Meadow–the book moves back and forth in time. Maya is fresh out of rehab and inherited her father's gorgeous mountains on the cliffs overlooking the Pacific in Santa Barbara (I fell in love with the description of this house). She's furious that her father died before she was able to yell at him for his failings over the years. Meadow is dealing with loss, and also dealing with how to best parent her two very different adult daughters. Maya resents her interference. Rory is the voice of calm and reason between the two of them, but she has her own needs as well. Meadow also has her own organic farms and farmhouse to manage.
Norah is perhaps the strongest emotionally of them all, in spite of a rough childhood spent in the foster care system and an education she fought tooth and nail to attain. She initially came to California to write a piece about Meadow and ended up involved with Augustus. Now she finally begins to research Meadow's past, before she apparently sprung newly-formed as a sous-chef at a tourist spot at the age of 19.
This Place of Wonder is a lovely book. The characters are engaging and believable, and their flaws draw you in until you're firmly on their side–all of them. This is a perfect summer read! I devoured it whole one Sunday afternoon–I recommend you find a shady hammock and do the same!