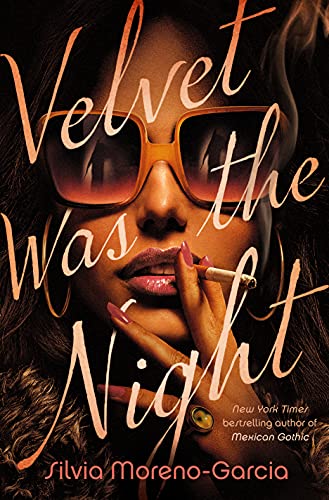 1970s, Mexico City. There's a secret group of CIA-supported hit men prowling the streets, seeking to maintain a type of oppressive order that leaves students bloodied and protesters dead, and foments political unrest. Elvis, although one of the group, doesn't quite fit. He loves 50s crooners (hence his nom de guerre), swaying his hips to the beat at a dance, original vinyl records, and, not to put too fine a point on it, love. Elvis is lonely, in spite of his respect for his leader. And he'd rather be a spy than a thug.
Meanwhile Maite is a secretary, bored at work, who lives for the next installation of the romantic stories of her favorite magazine–Secret Romance. Unhappy with her life and frustrated with her family's insistence that she find a husband, Maite seeks refuge in decorating her apartment and fantasizing about the seemingly exciting life led by the woman who lives across the hallway. When this woman, a student, goes missing, both Maite and Elvis are, in the separate ways, desperate to find her. The quest will take them separately down mysterious and unexpected paths, into danger, and into the sphere of hitmen, Russian spies, and more.
Velvet Was the Night was delightfully unexpected. It manages to be a classic noir crime novel, a romance fit for the pages of Secret Romance itself, and a great read, all at the same time. It's complex and well-written, with twists and turns throughout. Highly recommended.