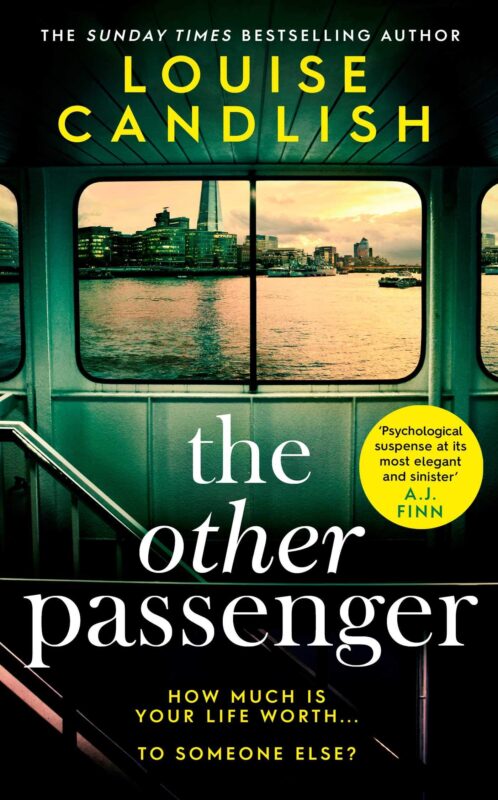 Jamie and Clare are in their late 40s, just old enough to be really beginning to feel old, and somewhat alienated from the next generation. Kit and Melia, on the other hand, are young–good looking, elastic skinned, with glossy dark hair and wide bright eyes. Each couple finds something to envy in the other. Kit and Melia live far beyond their means, garnering debts galore, yet they view themselves as desperately poor and misused. Jamie and Clare's gorgeous old mansion and Clare's position at a high end real estate company put them comfortably in the category of the despised rich. Meanwhile Jamie, working as a barista after suffering a nervous breakdown on crowded public transport a year earlier, realizes that he's actually nearly as broke as Kit and Melia.
It's just after Christmas, and Kit is missing. He and Jamie take the water-bus to downtown London for work each day, a classy and expensive alternative to crowded undergrounds. They went for drinks just before Christmas, and Jamie was apparently the last person to see him before he disappeared. Jamie's not worried. Security cameras show him going straight home. As the days pass and Kit does not turn up, however, Clare becomes more and more suspicious as to what's really going on.
The Other Passenger is a really interesting book. It's definitely a book of suspense, with twists and turns galore, but the characters also deal with issues like generational differences, rich v poor, contentment, and more. It's true that things are harder for young people than they were when the now middle-aged were young themselves; at the same time, they weren't that easy and Gen Xers generally managed without expensive leather handbags and craft bourbon. At one point, I found myself thinking of that old fairy tale The Fisherman and His Wife, in which the fisherman's wife can never be happy with what she has, until she's at last left with nothing. It's a cautionary tale. The first half or so is slow moving, setting things up, and then things start winding alarmingly towards a startling denouement. The ending is not neatly tied off with a bow, which I found satisfying. A very enjoyable read.