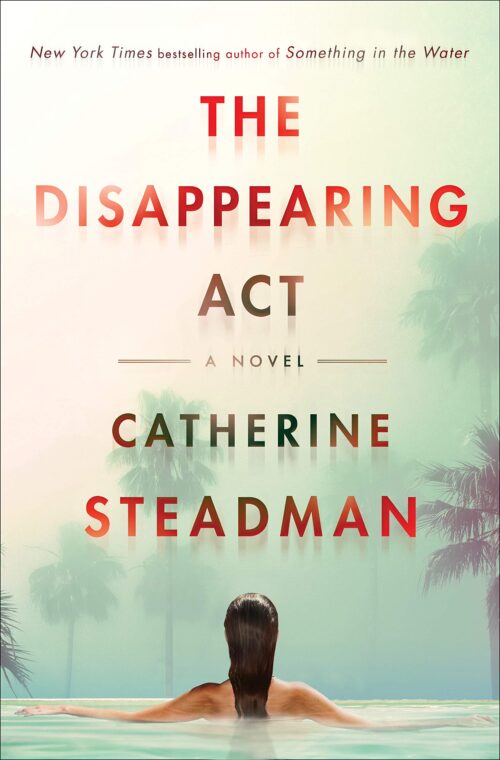 Mia Elliot is a rising star in British television, with a huge breakout success as Jane in Eyre. She's even nominated for a BAFTA award. But her personal life is in shambles, as her long-term boyfriend is appearing in public cuddling with another, younger, star. Ugh. Mia is all too happy to flee London's drizzle for sunnier climes–ie pilot season in LA, where she's up for several career-making parts.
But LA is just a weird place. Far from family and friends, Mia finds herself in a place where everyone is beautiful and talented, but no one seems real. She attends an audition where she meets a fellow actor named Emily. The two look very similar, in a room where everyone looks somewhat similar, and they bond briefly before Emily is called. Mia offers to go plug her parking meter for her, and Emily passes off her keys and wallet, only to disappear afterwards. Mia waits and waits. She keeps plugging the meter for the white rental Ford, leaves notes, even meets a man who works nearby and wonders why she keeps hovering. It's all to no avail. Emily has disappeared.
Mia is not able to let it go, and she can't shake a feeling of something being wrong. Her apartment has good security, but the hall camera's broken and she keeps feeling like her things have been rearranged. She's up for a top-secret part, but she seems to be missing emails as well. Is it all in her head? The police are satisfied that Emily is not missing, but Mia is not. She just can't stop looking for Emily, and worrying that she's losing her mind in the process.
The Disappearing Act is more than just a suspenseful story though. It's attempting to answer questions particularly relevant to our time. Is fame earned? Is talent enough, or how much luck do you need? Are we all just ultimately interchangeable, or is each person unique? The novel's twists and turns keep our attention fully on the story, but at the same time, the book is turning our attention to the assumptions that underpin our society's obsession with actors.
Well-written, with a fresh, interesting plot, this is perfect for a summer afternoon. Highly recommended.