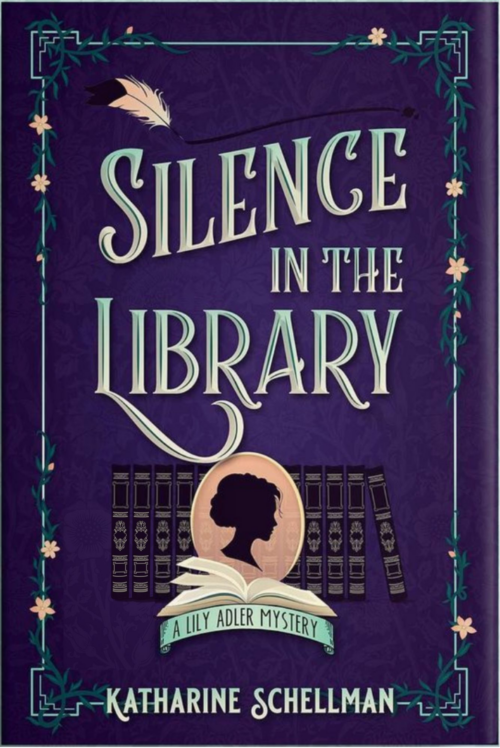 Lily Adler has been widowed for more than 2 years, and is only now reluctantly coming out of wearing black to signify her loss. She lives alone in London, where she functions as an independent woman, to the displeasure of her father. When he appears out of the blue for a long visit, he sends her to make a courtesy call on a old family friend who has remarried. Lily obligingly goes to see the new Lady Wyatt, who invites her to go riding the next day. But that very morning, Sir Charles Wyatt's body is discovered in the library with his head bashed in.
Murder is not spoken of often amongst London's upper classes. When Mr Simon Page, a so-called Bow Street Runner (i.e. policeman), arrives, he is met with stonewalling and silence by those who don't consider him their social equal. But he and Lily know each other from a previous murder, and Lily is determined to help again–in spite of social pressure that a lady not be involved in anything untoward.
Set in the Regency period, Silence in the Library does a good job capturing the constraints placed upon women at the time. Lily is determined and passionate, but still functions carefully within her assigned place in society, which I appreciated because to show her otherwise would be anachronistic. I also liked how the book included autistic and other neurodivergent characters, showing how families at the time responded to them. The book also offers a clear-eyed look at the different ways in which wealthy families treated their servants.
As Lily and her friends draw ever closer to a denouement, they must engage risks–including involving Lily's very reluctant father. Silence in the Library is an engaging read, and I enjoyed it. Recommended for those who enjoy historical mysteries.