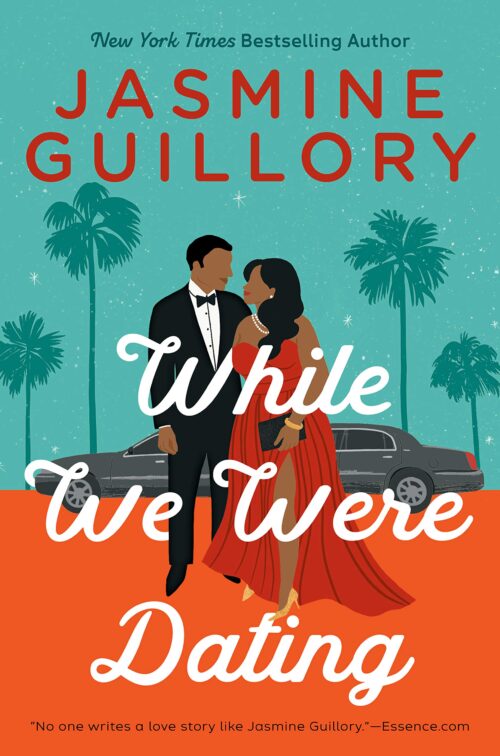 I discovered Jasmine Guillory's Wedding Date series last year, and since then have read every single book. While We Were Dating is the sixth in the series, but each book is standalone. While reading the others is not required to enjoy this latest installment, I highly recommend doing so.
Ben Stephens is hoping to land a new client for his ad agency, with A-list actress Anna Gardiner as the talent in the ads. When Anna shows up unexpectedly to the pitch meeting, there's instant attraction between the two of them.
It isn't long before they act on that attraction, but Anna is also focused on her career – how big will her part be in the action flick she just wrapped on? Will she get the role in an upcoming film that could take her career to the next level? So when her manager meets Ben, he suggests the two of them pretend to date until the action flick's premier, to improve her visibility to the press and the movie studios.
Pretending to date is fun, but when those pesky things called feelings get in the way, how will Ben and Anna handle their fake relationship?
I really enjoyed this latest book in the series. It follows the same format as the others but also tackles mental health and normalizes seeing a therapist. The characters in all of the books are involved in their community or charity in some way. They're also all body positive, with women who have curves and aren't afraid to show them.
For those who have read the other books, Ben is Theo's brother, and Theo and Maddie make several appearances in the story. It was also fun to have a cameo from Nik and Carlos of book 2.
Content Note: Like the other books in the series, While We Were Dating is very much a closed door romance.