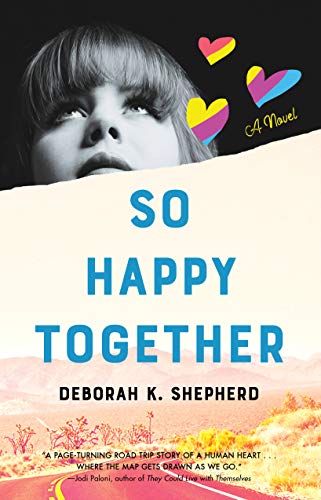 When daily life has become humdrum, and the dreams of youth seem long forgotten, can the past live again? Can one, not un-do exactly, but start over with a long-lost love? Caro wants to find out.
Caro–short for Carolyn–is a suburban mom who's barely hanging on. It's 1987 and she lives in the suburbs and rarely ventures into New York anymore. Her time is consumed by her 3 children and all the mundane quotidian details that assumes of laundry, PTA meetings, car-pools, and more. Her husband, Jack, seemed so ideal and idealistic when they met. He led a group in burning their draft cards, and he and Caro were at the Democratic Convention in Chicago in 1968. Now he's a lawyer at a big firm and seems to only worry about making money. Peter, though. Peter was different. Caro spends more and more time dreaming of her long-lost love, an intense college relationship between 2 talented kids, one hoping to be a playwright and one a director.
Caro sends her 3 off to camp for the summer and disembarks on a road trip to discover whatever happened to Peter. Last she heard, he was living with his widowed mother in a small town in North Dakota. In the process, she allows herself to really revisit their time together as college students in Arizona in the 60s. She remembers her gay friends who were with her when she first dropped acid, which led to her meeting Peter in the first place. And she remembers their long conversations, baring their souls to one another, and how it all ended.
Peter was a gentle soul and Caro felt he really saw and heard her. He also carried abuse and trauma from his past, which drew on her maternal side. They were soul-mates, and both of them loved each other very much. But there was always a barrier there. Can it really be overcome?
So Happy Together deals with mid-life crises of all types, as well as themes of forgiveness and acceptance that are so vital to life on this earth. The characters are well-drawn and the descriptions spot-on. The author also does a good job of capturing life in a desert town amongst talented drama students in the 1960s.

Purchase Links:Amazon | Barnes & Noble | IndieBound
Author Links:Website