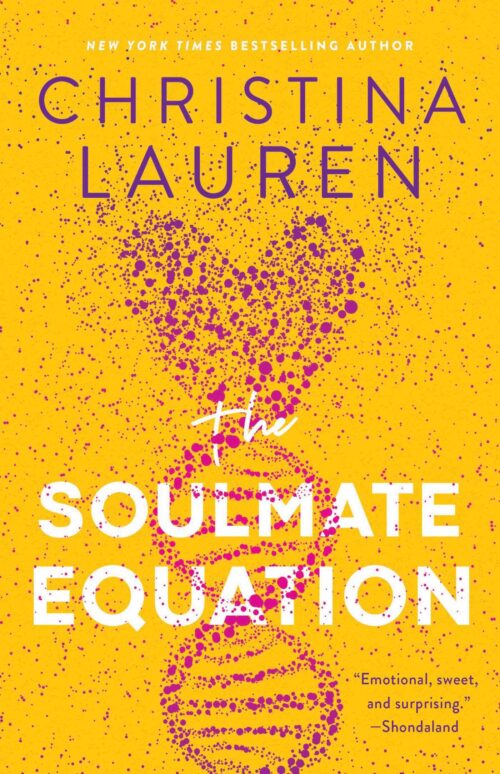 Christina Lauren, the contemporary romance best-selling duo, are back with another hit, just in time for the summer read season. The Soulmate Equation is a fun story with a twist on a dating app and a whole lot of math jargon.
Single mom Jess Davis has all she wants and needs — enough clients to keep her consulting business afloat, her grandparents nearby helping raise her daughter, and a supportive, if a bit crazy, best friend, who she shares a table with at their local coffee shop every day as they get their work done.
When Jess and Fizzy learn that the handsome but gruff coffee shop customer they've dubbed Americano is a founder of a DNA-based dating app, called GeneticAlly, Jess sends in her spit sample on a lark. Not only does she get a match immediately, it's with none other than Americano (real name Dr. River Peña), and the highest match the company has ever seen.
The Soulmate Equation isn't quite an enemies-to-lovers story, and as Jess and River get to know each other, their chemistry is hard to ignore. The side characters round out the story nicely, and I'd love to see Fizzy in her own book. There is of course a hiccup before Jess and River can find their happily ever after, and while I was a Statistics major in college, I glazed over a bit at all of the genetics and statistical jargon. But once the story gets going it was hard to put down.
Content warning: The Soulmate Equation is a contemporary romance, which means that of course there are some NSFW scenes. However I'd call them fairly tame as they are not very graphic.
The POPSUGAR Book Club will be chatting with the authors on Thursday, May 20, at 1pm PT/4pm ET, over on their Instagram, @POPSUGAR.
Also, if you're in the mood for something different, check out my review of In a Holidaze, the time looping holiday romance that came out last December.