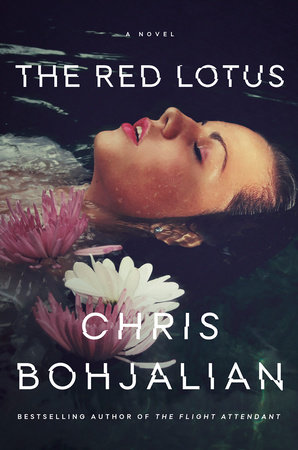 Alexis and Austin met in an ER. He'd been shot in the arm, a bystander to a fight in the bar where he was playing darts with a friend. She was the ER doctor who stitched him up, and discovered that he worked at the same New York university hospital, only in the section of fund-raising for the busy labs teeming with rats and mice. The two of them have been dating 6 months when the story starts, and they are on a bike tour of Vietnam. Austin is an avid cyclist, and Vietnam holds meaning for him as the place where his uncle was killed and his father wounded during the war. And so he takes a solo ride, leaving Alexis behind at their boutique hotel with the others from the tour.
Austin does not return and his phone is dead. When the guides take a van to look for him, they find energy gel packs dropped on the road, but no sign of him or his bike. We, however, know that Austin has been taken prisoner by someone who followed him to Vietnam, wondering just what he was up to.
And what was he up to? That's becoming apparent too. There are these little side trails, in italics by another narrator, talking about the pathogens and viruses carried by rats, how resistant they are to antibiotics, and it soon becomes clear that this narrator intends to weaponize this pathogen and sell it to the highest bidder.
As Alexis deals with loss, she keeps finding out a series of strange lies. She's not content to leave things alone, and presses further, ending up hiring a detective, an older man with his own memories of Vietnam. One thing I loved about this book was its description of family dynamics and the complicated love between parents and children. Alexis deals with her fast-paced mother, with Austin's perplexing parents, and we see the detective mourning the loss of his adult daughter to cancer and how this grief has pulled him closer to his wife.
I enjoyed this book tremendously. With its taut pacing, well-drawn characters and timely subject matter, The Red Lotus will have you staying up long past your bedtime in a race to the finish, but the people involved will stay in your head. Highly recommended.