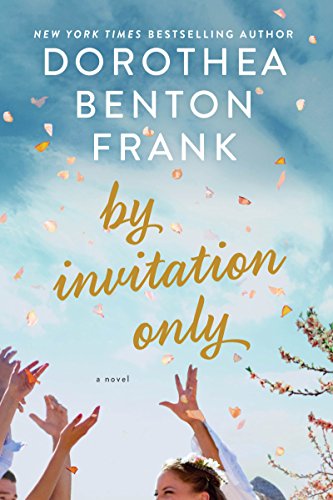 I have really come to enjoy Dorthea Benton Frank's novels. Her heroines are relatable and interesting women of a certain age. By Invitation Only did not disappoint. It felt different from many of her other novels, because while it is set in the lowsountry of South Carolina, it isn't beachy. Diane lives on a family-run farm with her parents and brother. I loved this setting, both the unique aspects of the farm life and the family dynamic of two grown siblings living with aging parents.
Diane's son is Fred is getting married to a city-girl from Chicago. They are hosting a party for local friends and family, and of course have invited the soon-to-be in-laws and a few of their friends. The lowcountry boil is quite a different party than Alejandro and Susan are used to. Though Fred has been living in Chicago, Diane wonders if this is really the right family for him to marry into.
The party is just the beginning. Diane and family head to Chicago for the wedding, and the conflicts continue between them and Shelby's parents. Susan is planning an over-the-top wedding, which is hard for Diane to stomach, given that they are struggling to keep their family farm alive.
I don't want to give away any plot twists, but what made this novel really a winner is that all the characters change in grow in ways that are surprising, but still likely. It was a fun feel-good read, but the interesting and complex interpersonal dynamics boosted the novel to the next level. It's still a quick and easy read, but sweet and thought-provoking as well.
You can purchase the book and find out more at Harper Collins site or amazon.