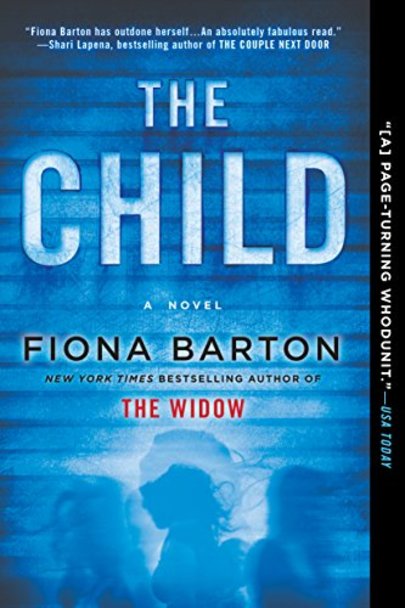 When the skeleton of a newborn is discovered at a building site in a rapidly-gentrifying part of London, Angela is convinced that it belongs to her baby Alice, stolen from her hospital cot 40 years earlier. But Emma, a ghostwriter who works from home and who has definite mental health issues, is just as convinced that the baby has something to do with her own tormented adolescence in the 80s. Kate Waters, a reporter who's known for really getting to know the people she's interviewing, gets to know both Emma and Angela.
Emma's troubled past haunts her. She hides it from her husband, a professor, as much as she can. Many of her troubles seem to stem from her adolescence and  from her rocky relationship with her mother, Jude. Jude and her then-boyfriend actually kicked Emma out of the house at one point, and Emma struggles as her mother continues to want this man to come back into their lives.
Angela's husband and other children wish she could move on from the loss of her baby, but she can't, and has never been able to. The policeman in charge of the investigation suspected Angela and her husband were possibly involved, but of course were never able to prove anything. Now the same policeman revisits the case.
Meanwhile, Kate is dealing with a changing newsroom, as everything's gone digital now and there's less call for old-fashioned investigative journalism. Undeterred, she tracks down the old inhabitants of the neighborhood, getting to know the boy who made the discovery of the tiny skeleton, the owner of the local pub and his wife, and the older woman who still lives in her original house and who has long memories. She looks at old photo albums, and becomes a friend to the women involved. And bit by bit, she comes to the truth. But can she reveal it? She's treading a fine line between retaining the trust of the police and the trust of the women involved.
The Child is an excellent book, one I've already read twice and plan to revisit in the years to come. Fiona Barton's pacing is masterful, and I know I should have figured out the major plot twist earlier but I didn't, and it rocked me. I really cared about the characters, and excitedly turned each page in anticipation of what would follow as the mystery was revealed, bit by bit. Can't wait to read more from this author!