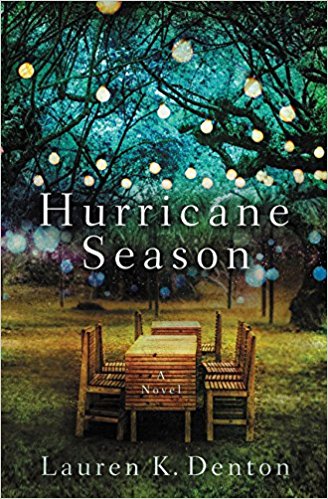 It's Hurricane Season, and that means that Ty is on high alert. He doesn't want to let his grandfather down. He took care of the dairy farm when he owned it, and Ty takes that responsibility seriously. His wife Betsy loves the warm homey atmosphere of the farm, so different from her upbringing. Her parents were surprised when she brought Ty home, but she felt like she could get all she wanted in a life with Ty. Unfortunately, she hasn't been able to get everything. She easily left behind the potential of a successful business career to help Ty run the farm, and has been figuring out ways to add to the revenue, but what she really wants — children — has alluded her. When her semi-estranged sister Jenna calls at the last minute to ask for her help with her two young daughters for two weeks, Betsy is torn. She knows it's going to be emotionally hard, but this could be a big opportunity for Jenna, so she agrees to let Jenna drop them off at the farm.
When Jenna gets the opportunity to go to an exclusive artist's retreat for two weeks, she is torn. She is just waiting tables, but it's a steady job, and of course she would have to find someone to take care of the kids. She used to have dreams of being a professional photographer, but that was long ago. She's not even sure why she applied when her friend told her she should, but when she got accepted, she felt like it was something she had to do — for herself and her family.
The first week there, she was pretty sure she had made the wrong decision. Her opportunity to be a photographer is gone. She isn't inspired, she isn't motivated. But when her advisor gets more involved the second week, she finally feels things coming together. When he offers her the chance to extend her stay, she takes it.
Betsy enjoys the time getting to know her nieces better, but it's a strain on her business, her marriage, and her broken heart. When Jenna asks for more time, she has no choice but to say yes, no matter the cost.
During this hurricane season, each sister gets to know herself — and her sister — better.
The publisher of this novel is Thomas Nelson, who typically publishes Christian books and novels, but this wasn't particularly strong as faith-based fiction. That could be a plus for some readers, or a minus for others.