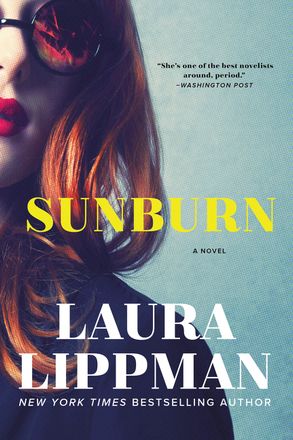 When I received this book to review, I gulped it down right away. It's so good! Taut and thrilling and not a word out of place, it builds suspense masterfully. However, it published 2 months ago and I'm only now managing to write it up. That doesn't matter. This book would be a perfect summer read. Buy it now and keep it in your beach bag. You're going to love it.
Polly and Adam meet, apparently casually, at a bar in a small Delaware town both of them claim to just be passing through. We quickly learn that all is not as it appears. Polly is running from her husband, abandoning her daughter. Adam, appearing to have car trouble and just happening to be there, is actually spying on Polly for someone who's convinced she's robbed and cheated him.
Both are keeping secrets, from each other, from the world at large. But inexorably drawn to each other, they are soon in the middle of an affair, and seemingly very much in love. Yet the reader spends the entire book trying to figure out who to trust, and who is lying at their very core (I used the plural pronoun purposely to not give anything away). The suspense builds and builds. Someone actually dies–but was it an accident, as claimed, or the result of an extremely well-laid plan? There seems to be no way to actually determine the truth. Is Polly victim or perpetrator? Is Adam wrong to continue to suspect her, and is their love genuine or just a passing lust for an attractive other?
The plot twists the knot tighter, leaving the reader rapt with attention. It's spellbinding but somehow still leisurely, a story of a small town and people's secrets that moves at its own pace, back and forth, glimpses into their pasts and presents. One is playing the long game. But which one? 
Laura Lippman's latest shows the author at the top of her game. Inspired by the classic noir masterpieces by James M Cain The Postman Always Rings Twice and Double Indemnity, Sunburn takes its rightful place in the pantheon of books about untrustworthy heroines (who might turn out to be trustworthy after all) and the men who are drawn to them. Highly recommended.