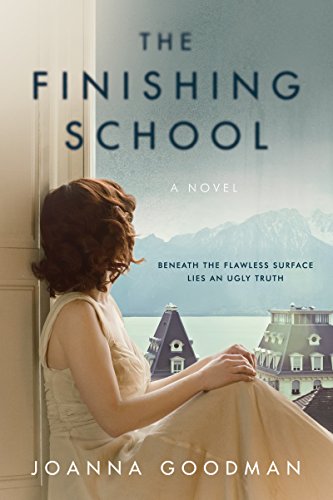 I received The Finishing School in the mail one day, and I finished it in two days due to some remarkably beautiful Houston weather — warm and breezy with no humidity — I just HAD to spend time outside, and my favorite way to spend time outside is in my lounge chair with a book.
This is a perfect summer read.
There's a level of suspense that made me want to keep taking advantage of the temperate weather to read chapter after chapter. The chapters are short, so if I needed to put it down, I could easily find a stopping point. It's also a bit scandalous, and honestly — not just fun and salacious — but also a bit grim. For some characters, one bad turn is followed by another. There are surprising twists and turns throughout the novel, and many characters and situations are not as they seem.
Kersti Kuusk gets a legacy scholarship to attend the same Swiss boarding school that her mother attended. Kersti was a bonus baby, much younger than her two sisters, and never quite felt as if she fit into her family. She doesn't really want to leave her Toronto home to go to boarding school, and when she arrives, she does not really fit in with the wealthy children there, many of whom have boarded since early elementary school.
Kersti begins to enjoy her time there, but does not end up staying for graduation, because of a traumatic accident of her close friend Cressida. She's tried to put it behind her. Her life is good. She's a successful novelist trying to get pregnant with her first child. Her past comes back to her when she receives an invitation to the 100th birthday of the Lycee, followed up by a letter sent from the mother of a former classmate.
She begins to wonder if they accepted Cressida's fall as an accident (or purposeful attempt to end her own life) too easily. Kersti decides that she wants to find out more, so she agrees to return to the Lycee, catch up with her friends and teachers, and perhaps fuel her own creativity for her next novel.
Author Joanna Goodman attended a Swiss boarding school, so she lends an authenticity to the setting. That said, I hope that most of the elements are from the author's imagination, not fact.