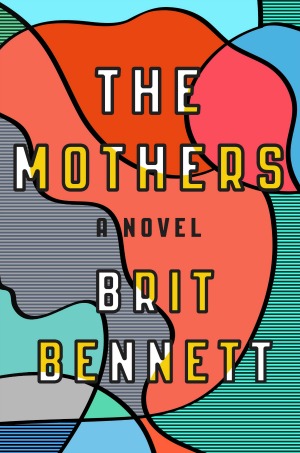 Brit Bennett's debut novel The Mothers is a quietly intense character-driven novel that follows the lives of two African-American young women from late adolescence through adulthood. Though not terribly similar at first glance, Nadia and Aubrey form a bond that becomes more complicated as the years go by.
Seen through the eyes of the woman elders in their church community, Nadia and Aubrey are alternatively topics for gossip, pride, shame, and pity. Their insight is given in a first person narrative voice that reads as a wise collective, though certainly influenced by their own generational experiences. They both introduce Nadia and cast a judgement that will burden her for the remainder of the novel in this lyrical and beautiful passage (pg. 2):
She was seventeen then. She lived with her father, a Marine, and without her mother, who had killed herself six months earlier. Since then, the girl had earned a wild reputation– she was young and scared and trying to hide her scared in her prettiness. And she was pretty, beautiful even, with amber skin, silky long hair, and eyes swirled brown and gray and gold. Like most girls, she'd already learned that pretty exposes you and pretty hides you and like most girls, she hadn't yet learned how to navigate the difference. So we heard all about her sojourns across the border to dance clubs in Tijuana, the water bottle she carried around Oceanside High filled with vodka, the Saturdays she spent on base playing pool with Marines, nights that ended with her heels pressed against some man's foggy window. Just tales, maybe, except for one we now know is true: she spent her senior year of high school rolling around in bed with Luke Sheppard and come springtime, his baby was growing inside her."
Honestly, I was blown away by the second page of this novel.
While the focus is on Nadia as the primary protagonist for much of the novel, Aubrey spends time in the spotlight after her friendship with Nadia brings her to the page. Her story is, in many ways, an opposite one from Nadia. While Nadia wants to escape and pushes away those closest to her, Aubrey longs for connection and the security that can be found from settling down in one place, especially after spending most of her childhood in transition. In the end, they come to share something that just cannot be shared, and the effect is heartbreaking for them both.
Bennett's writing absolutely shines; it seems as if she couldn't have picked more perfect words to convey this story. The narrative voice is compelling and distinct, portraying the elderly women in the shadows telling the tale. There are universal elements to Nadia and Aubrey's experiences as young women, but there are also particular details that ground them specifically in a contemporary black community. There's a certain fragility to all of the relationships portrayed here, both romantic and familial, and that sense kept me at a constant heightened level of nervousness as I read. I think it's impossible to enter these characters' world and leave without having made an emotional connection.
Though "The Mothers" of the church share a certain judgement of Nadia's choices, Bennett writes her personal struggles so tenderly that the narrators' opinion only serves as one voice, not the definitive one of the story as a whole, creating an interesting dynamic in the storytelling.
I cannot recommend this novel highly enough. I had only a vague sense of the buzz around the book before I spotted it on the library shelf, but I'm happy to add my own voice to its praise.