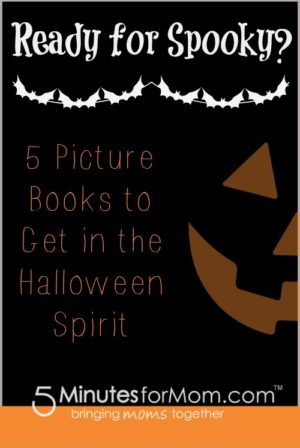 Jack-o-lanterns may be decorating your front steps, and soon, costumed figures will likely be ringing your doorbell with choruses of "trick or treat!" echoing for hours. Halloween is here!
For children's book enthusiasts, holidays provide a great opportunity to pull out favorite books from years past, as well as to explore new thematic stories to add to collections. In the spirit of Halloween, I'm sharing five picture book recommendations for stories that are just the right mix of spooky and funny, not-too-scary but perfect for celebrating the holiday of ghosts, skeletons, witches, and more.
Click over to 5 Minutes for Mom for my recommendations, and enjoy the holiday!