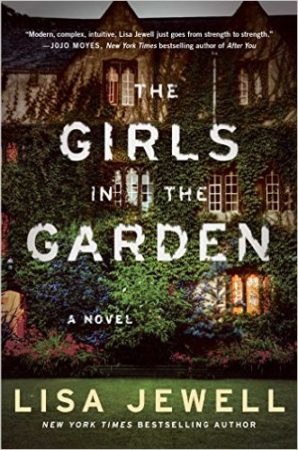 I have become a huge fan of Lisa Jewell. Ever since I read my first novel by her, I've eagerly awaited each of her next releases (see below for links to my other reviews). As always, this novel contained some human drama, uncovering who did what and why, but there is also a bona-fide whodunnit at the heart of this novel, which gives it a different feel. The fact that the novel opens with a 13-year-old's girl's body being found in the yard after a neighborhood party starts it off on a darker note. That said, the fact that much of it is told through the eyes of her 11-year-old sister Pip lightens the feel considerably. She tells it like it is, but the childish understanding of events is different than the concern of a mother's heart or the sinister thoughts of the perpetrator.
After the brief introduction to the scene of the crime, the novel switches to "Before," recounting events of the previous months. As the characters are introduced, I was skeptical of everyone as the possible culprit. Was it the over-familiar dad who lived nearby? The mentally disabled young adult who hung out with the young teens? The lecherous old man staying with family as he recovers from surgery? Her own father, recently hospitalized for mental illness? One of the other teens?
We get to know what brought Grace and Pip and their mother to this somewhat communal living space — a group of homes and townhomes that open up onto a central garden. We learn about the other families who live there — some for generations — as well as some of their secrets. Grace, who angrily avoids the topic of her father, takes to the other kids and families easily. Her sister Pip writes to her father, telling him about the goings on in their new house, as well as hoping for his quick return to them. She doesn't feel the kinship with the others that Grace does, and mostly stands by as an observer. Her sister's rapid maturing — physically and in attitude — surprises and confuses Pip, making her feel even less like one of the gang.
The "Before" section continues right up until the crime takes place, and then switches to "After," in which the family and others seek to find out what happened to Grace and why.
I was wholly satisfied with The Girls in the Garden. The element of mystery added to the page-turning nature of the novel, but at the core, it's still a novel about the characters: their choices, how their pasts shape their presents and that of their loved ones, second-chances, and growing up.
Other novels by Lisa Jewell I've enjoyed (in order of preference)