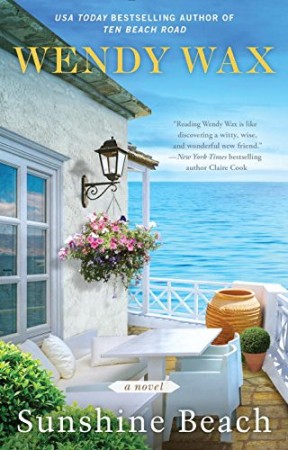 The fourth book in Wendy Wax's Ten Beach Road series, Sunshine Beach, will be published in June. If you've read the books, you know that Avery has a thing for Cheez Doodles, spending every evening with her friends indulging on the cheesy snack while watching the sunset.
Wendy Wax wants to know, do you agree that Cheez Doodles are the best cheesy snack? Or do you prefer Cheetos?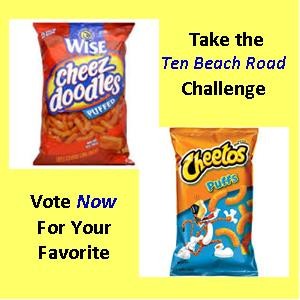 Take the Ten Beach Road Cheez Doodle Challenge and you may win an advanced copy of Sunshine Beach! The contest ends April 21st so get your vote in now.
I can't wait for the next book in the series, and for a refresher, you can check out my reviews of Ten Beach Road, Ocean Beach, the novella Christmas at the Beach, and The House on Mermaid Point.