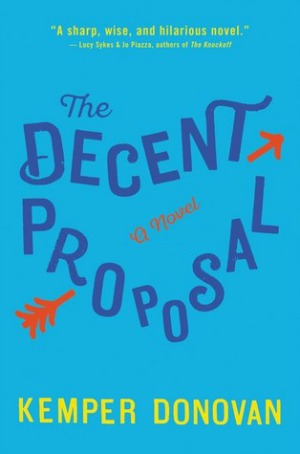 I usually try to at least feign professionalism when I write book reviews for our site, but I'm not actually a professional, just an avid reader who enjoys sharing her opinion. I don't have fancy tastes, and I'm often entertained by the (mostly) contemporary fiction titles I accept for review here. Every once in a while, though, a novel comes along that I just want to put into my friends' hands immediately, so that someone I know can also bask in the awesomeness of reading it. Kemper Donovan's debut novel The Decent Proposal absolutely fits that category.
The plot is simple, but creative. Two strangers are called to a meeting at a lawyer's office and are presented with an offer. They will each be given half a million dollars if they spend at least two hours a week together for one year. Just sitting together in the same space will not count, as they have to actually interact for their required time.
Neither Elizabeth, a thirty-three year old lawyer, nor Richard, a twenty-nine year old aspiring film producer, understand anything about what Richard soon dubs the "decent proposal," a play on the title of a film. They don't know each other. Their benefactor has opted to remain anonymous. What's the catch? Would it be crazy to say yes? Or crazier to say no?
They opt to say yes, of course, and the meat of the novel shows them getting to know each other as two complete strangers who are quite opposite in many ways come to develop an actual friendship. Could it become something more?
If this novel were a movie, which it totally could be, it would likely be categorized as a "dramedy," that wonderful portmanteau of the words drama and comedy, as there are elements of humor enmeshed in the story, from the character development to the frequent tone of the narrator. But dramatic storytelling is in play, as well, with some key points being gradually revealed about characters' pasts that help readers to better understand them.
The third-person narrator may have been my favorite aspect of the entire novel. There was a formality to his voice (using the generic his, not assigning specific gender), that almost carried a bemused undertone, in that everything he saw and described was in great detail, even if he himself thought some of it to be ridiculous. I couldn't help but imagine real-life actors whose voices would work well in this role. The one that was the most fitting in my head was Morgan Freeman, with his stately and utterly recognizable voice.
Regardless of whomever you choose to cast as the narrator, I wholeheartedly recommend you grab this book if you want a funny and engaging piece of fiction with memorable characters and a unique plot, set in the wacky world that is Los Angeles.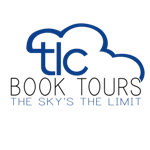 We're happy to be participating in the TLC Book Tour for The Decent Proposal.
Check out our current giveaways. Subscribe to our feed. Follow us@5M4B on Twitter or on Facebook. Pin away with us on Pinterest.