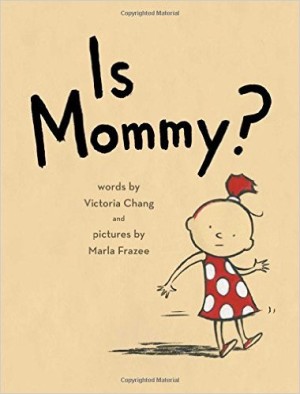 Is Mommy? by Victoria Chang with illustrations by Marla Frazee is an unconventional book of opposites. A group of children ask, "Is Mommy what?" and go through different opposite descriptions.
The two page spread comparing the two is drawn in a bold appealing way, with a different color on each page (and with all the colors represented by the different children).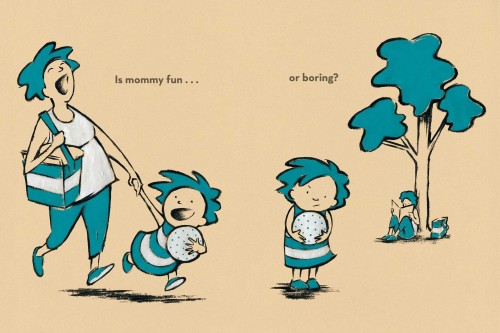 That's a typical thought or question. And yet the answer the children give might surprise many readers: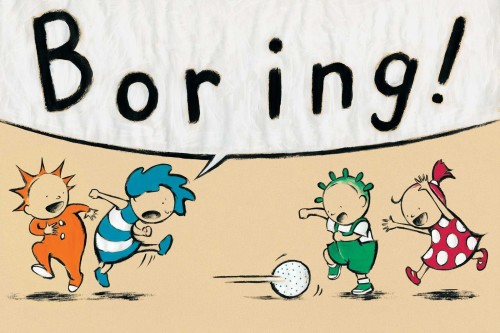 Glancing at the reviews on amazon as I prepared this review, I saw that many are discouraged by this message. I don't have a preschooler or toddler of my own, but looking at that picture above and thinking about the viewpoint of a child, I can definitely see that most moms' behavior at the park is indeed boring. When a mom is on the phone and a child is pestering her, her response is often "mean," not "nice." The book closes asking, "Do you love your short, ugly, mean, boring, old, messy mommy?" and the answer is a resounding "Yes!"
I loved the colorful artwork and layout. The message is truthful, and I can see where it could encourage some words that you might not use in your house, so that's for each individual to decide.