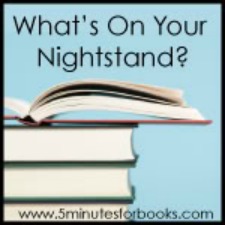 I've been trying to manage (reduce!) my time online, and I have noticed that I have been reading more as a result. By gently breaking that pull of the internet, my brain is freed up to read. I really think it's that as much as the time that I'm not wasting.
If you are in a reading slump, check out Dawn's post at 5 Minutes for Mom: 5 Cures for a Reading Slump.
Slump or no — link up below and tell us what you are reading.