Yes, you read that title correctly. Hi, my name is Dawn, and I'm a book reviewer in a reading slump. It happens to all of us, right?
I'm currently reading a novel that is entertaining enough, but for some reason, I'm just not feeling compelled to pick it up, even when I find myself in one of those rare moments when all is well in my household and I can sit back and relax. For an avid, life-long reader, that is a tough thing to admit.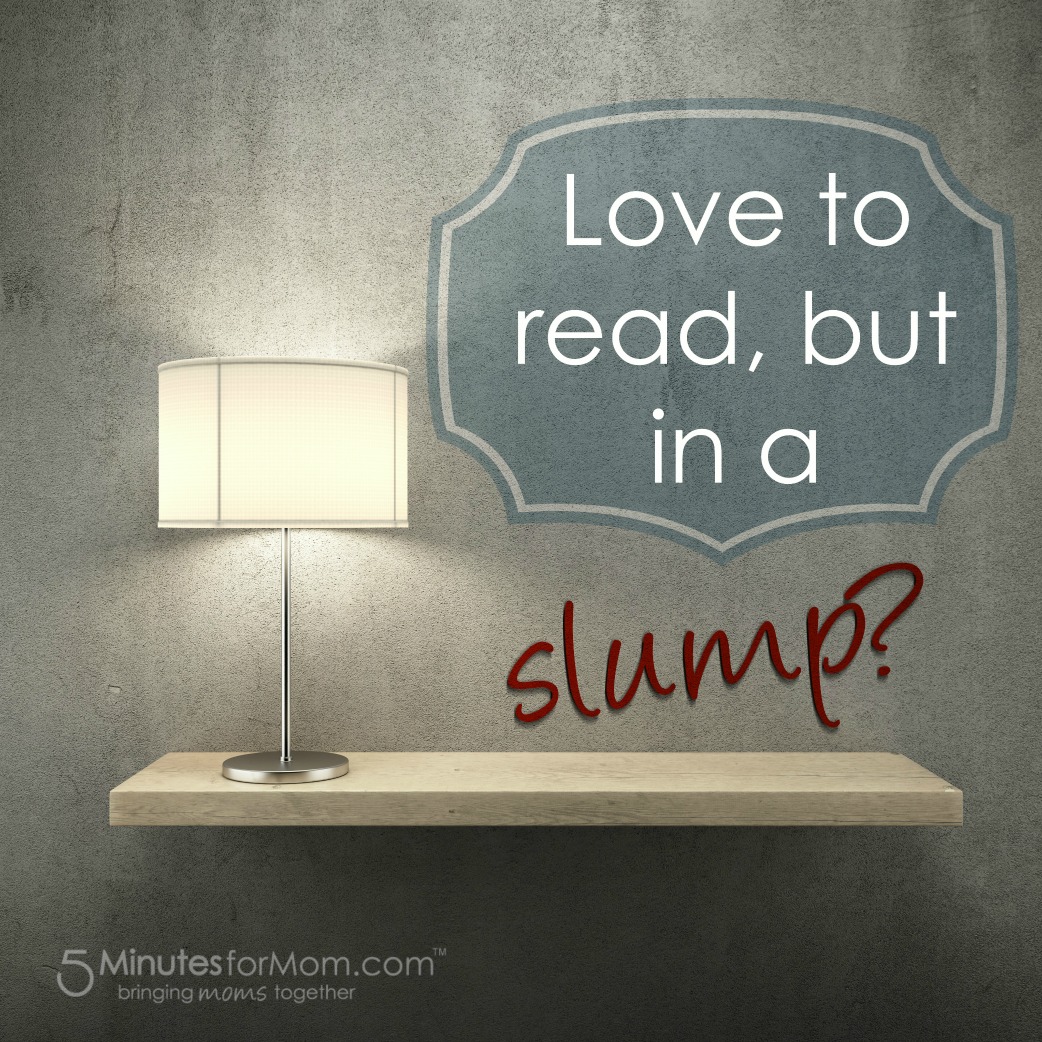 Head over to 5 Minutes for Mom where I make this difficult admission and share some of the approaches I take to try to climb out of these occasional slumps.