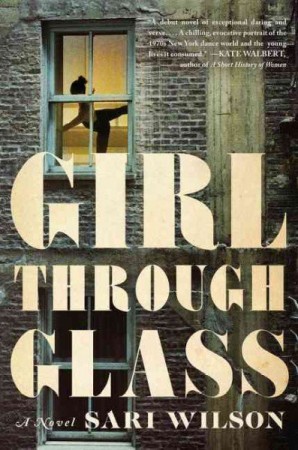 New York, in the late 70s, is obsessed with ballet. Balanchine heads up the American School of Ballet, Russian dancers escaped from communist Russia have captured public imagination and transformed dance, and everything from magazine articles to billboards to television specials showcases ballerinas. Mira Able, like so many other young girls, is a "bunhead," a dancer. She dances to escape her parents' broken marriage and her mother's philandering, she dances to escape herself, she dances for access into a world where nothing else exists. And in this world, she rises higher and higher. She finds her peace in the rigid structure and discipline of ballet, she puts herself to sleep at night counting the day's calories, and like many others, she obsesses over repetition after repetition until perfection is achievable.
Present time, professor Kate Rendell, with her doctorate in dance studies, tends to destroy whatever stability she is forming. She has a hard time settling. At the beginning of the book she is in the middle of a year-long visiting professor appointment at a small college in the mid-West, hoping for something permanent, yet she sabotages that by beginning a relationship with a female student. When she gets a letter in the mail from someone from her past, the one who started her on this cycle of self-destruction, she returns to New York in search of the man who both created and destroyed her.
The book opens with Mira, age 11, beginning to distinguish herself in her small dance school, and dealing with her parents' separation and her mother's inability to parent. Her innate talent and desire to succeed bring her to the attention of Maurice DuPont, a 47-year-old man who loves the ballet and becomes a sort of mentor to her. She turns to him again and again as her parents keep her on the periphery. She gets into the prestigious School of American Ballet where she becomes one of "Mr. B's girls," a select few chosen because of their extraordinary ability and destined for greatness and a place as a dancer at the New York City Ballet. Her star is ascending and success seems inevitable.
Girl Through Glass
is told in two times–past, the late 70s, with Mira in 3rd person, and present, with Kate in the first person. It's a beautifully-written book dealing with many different issues beyond ballet. It's a coming-of-age story, of a girl whose innocence is deeper than she believes it to be, yet who is not a passive victim but is instead burned by forces beyond her ability to understand. She is, in a way, abandoned to greatness by those who should have protected her from its dangerous seduction and ferocity. And then there's Kate. Is it too late? Can she stop her cycle of self-destruction and find peace, begin anew, even in her late 40s?
The book acknowledges the price ballet demands of its acolytes, even while it manages to evade some of the stereotypes associated with it. Lyrical, with characters that are complex and not always understandable or even likable, it moves inexorably toward the moment that will change everything for the people involved. A thought-provoking and challenging novel.