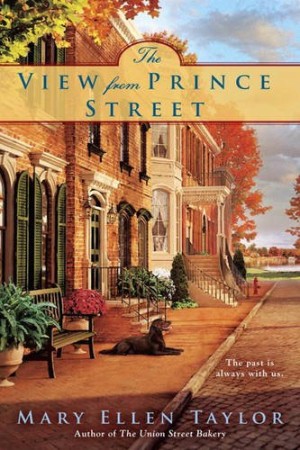 Rae MacDonald has been labeled as a matchmaker with a heart of stone. She insists she's a family practice psychologist and not a matchmaker, but knows she has put up walls around herself and she doesn't know how to break them down. Or if she wants to. The death of her sister at a young age, followed by a mistake that has come back into her life, have made her not want to let anyone in.
Lisa Smyth has returned to Alexandria to care for her ailing Aunt Amelia, whose Alzheimer's means she's less and less lucid. But during one of those lucid moments, Amelia admits she was adopted, a secret Lisa never knew. As Lisa prepares Amelia's house to be sold to pay for her medical costs, her memories of the night her best friend –Rae's sister — died come back, and the desire to drink after 11 years sober is stronger than ever.
Margaret McRae is thrilled when Rae hires her to research her family history, which includes a witch bottle unearthed when Rae knocks down a stone hearth in her yard. Two other witch bottles have been recently recovered, one belonging to Lisa, and the other to Addie, Margaret's business partner. Margaret is determined to dig into the past and discover what links together the families of the three women.
Part of Margaret's research includes letters written in the 18th century from Patience McGowan, Rae's ancestor, to her own mother, telling of a witch who has come to live with her family. The bits and pieces of Patience's story are strewn throughout the book, giving it a bit of a past-and-present feel to the book. But the majority of the story takes place in the present as Rae and Lisa fight their own demons and work to put their pasts behind them.
The View from Prince Street is the second book in the Alexandria series, but having not read At the Corner of King Street, I did not feel I was missing much. There are references to past events but the main characters from King Street are secondary in this one, with a new group of women as the focus. There are a lot of characters, so I referred often to the family tree at the beginning of the book, and at times it was difficult to keep track of who was who. But Rae and Lisa have their own distinct voices, even with alternating first person narratives. And I've added At the Corner of King Street to my ever expanding to-read list.
Michelle reviewed the first two books by Mary Ellen Taylor that take place in Alexandria and follow the McRae sisters. You can read her reviews of The Union Street Bakery and Sweet Expectations if interested.