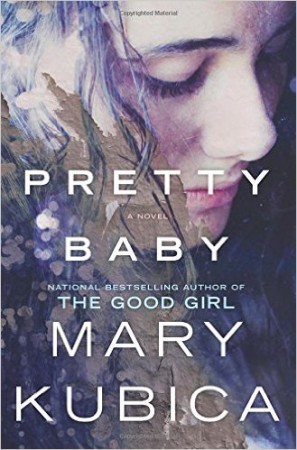 Heidi is known as a compassionate woman. She works with refugees, the homeless, teaches literacy, takes in stray cats. It was something that first attracted her husband, Chris, to her, what with them being basically opposite, with his obsession with 70-hour work weeks and making money, money, money. So really, he shouldn't have been shocked the day she showed up at the door with a homeless teen and her baby.
Chicago is having the rainiest spring in ages. Every day the rain pours down and the sun is hidden. When Heidi spots the girl, skinny, barely out of childhood herself, sheltering a baby in a pink fleece blanket underneath her inadequate olive-green jacket outside the L, she can't get her out of her mind. She sees her again the next day, and then spots her in the public library, reading Anne of Green Gables to the baby in a soft voice.
Willow is feral, scared. She agrees to come home with Heidi, who rushes out to buy formula instead of the water the child's been drinking, diaper cream for the terrible festering rash, and medicine for her fever. But how will having this older teen mess with the dynamics of the family home? Chris travels constantly on business, often in the company of a beautiful single colleague. He's suspicious of Willow, wondering about her past, expecting her to harm them in some way. Zoe, their 12 year old daughter, is already heavily into attitude and resents the sudden incursion of something else to take away her mother's attention. And Heidi is not as together as she seems. Incidents in her past continue to haunt her. Heidi wanted a large family, but was diagnosed with advanced cancer when pregnant with her second, and lost not only the baby but her uterus. Having another baby in the house begins to shatter her fragile mental state.
Meanwhile, we begin to learn Willow's story, heart breaking and frightening at the same time. Will her presence transform this family beyond recognition? Will her past rise up to shatter the kindest people she's known?
Pretty Baby
is a well-told, suspenseful story of people pushed beyond the breaking point, often by circumstances under their control. It looks at what happens when a truly kind woman ends up far past the point of healthy boundaries. But ultimately, this story shows what strength can be found in love, and how we can help one another heal.
It's a great read–I highly recommend it.