Mary Pflum Peterson and her family have definitely led an interesting life, which is generally a requirement for a good memoir. White Dresses: A Memoir of Love and Secrets, Mothers and Daughters tells about the loves and secrets of her mother and her grandmother and herself loosely framed against the white dresses that were worn at significant times in their lives: christenings, weddings, communions, graduations.
She starts with her grandmother's marriage and childbearing. Her grandmother Aurelia had many children, including Mary's mother Anne, her firstborn. It was the depression. Money was tight and she was completely in love with her husband, sending the children to bed while the sun was still up so she could spend time with them. In addition to many live births, she suffered many miscarriages, which took a toll on her physically and emotionally. Anne was always achieving to earn her parents' love.
She earned a scholarship to college and was happy there until a boy broke her heart. The book will be better if you read the secrets instead of me spilling them, so I'll go on to Mary's story.
Mary's mother tried to make up for the love she felt was lacking in her own family by showering her and her brother with unconditional love. Mary, like her mother, was a high achiever, if for different reasons. The two remained close after Mary left home, but their relationship got a little more complicated as Mary's life experiences became what Anne always wanted but never had herself.
Some of the secrets unveiled in this memoir include hoarding, sexual dysfunction, divorce, breaking a religious calling to the sisterhood, medical negligence and more. Mary Pflum Peterson is a journalist, and the telling strikes the balance well between telling and sharing. Some of the topics are sensitive and even sensational, but all are recounted with love and compassion, never over-sharing too much information for the sake of titillation.
This is a memoir for those who love memoirs. We've all had a mother. Many of us have had a daughter. We can all relate on some level to the struggles of being a mother or a daughter.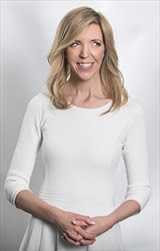 Find out more about the author at the TLC book page.