Disclosure: I received samples from Krusteaz in exchange for participating in their blogger program spreading the word about their new flatbread mixes, and I'm happy to share a giveaway with you as well.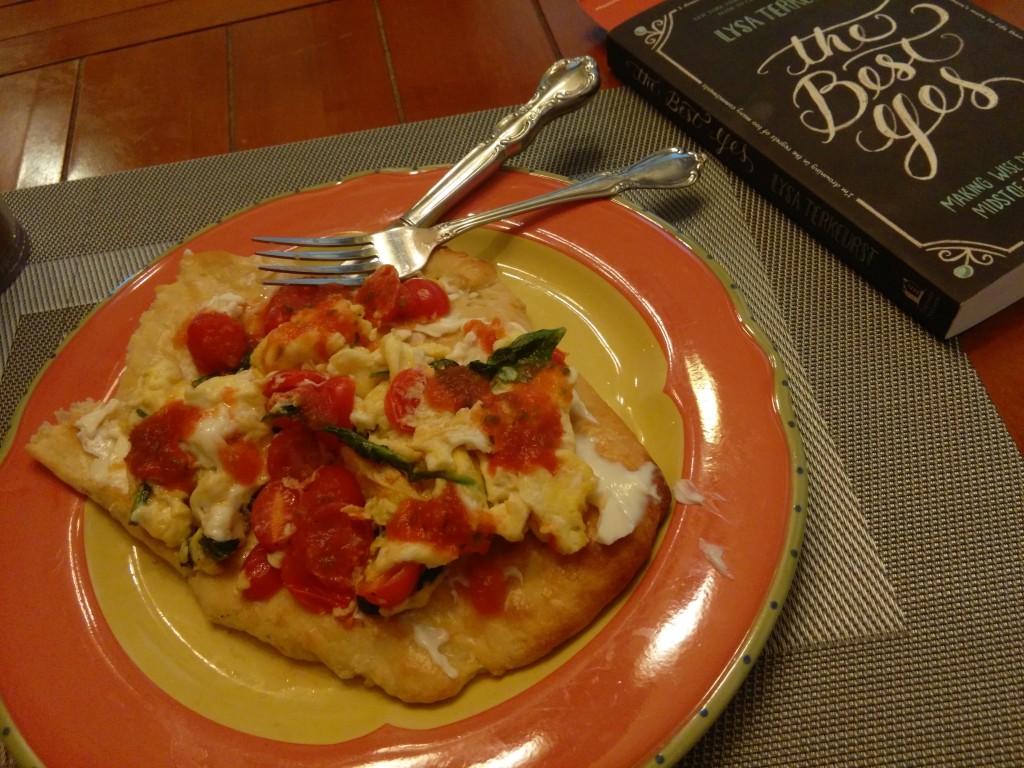 When I have time for a slow-moving morning (It's rare, but it happens), I like to have a leisurely breakfast, often adding a book to the mix. In particular I like to have a little quiet time and read some sort of Christian discipleship before my day really begins. Lysa Terkeurst's new book The Best Yes: Making Wise Decisions in the Midst of Endless Demands has exceeded my expectations.
And what's that on my plate? It's a breakfast flatbread pizza I created with the leftover flatbread from the Krusteaz Flatbread Mix, Garlic and Onion flavor.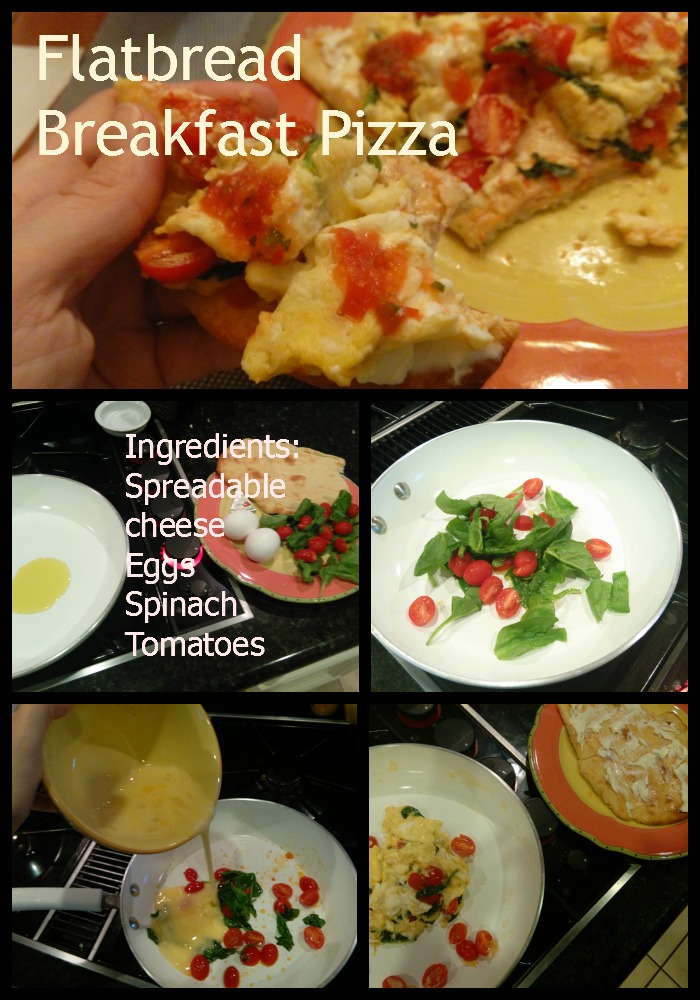 We have tried and enjoyed all three varieties: Italian Herb, Garlic & Onion, and even Whole Wheat (which was our least favorite of the 3, but my son did eat it, even after I told him what it was). This is a great accompaniment to many dinners, certainly Italian, but also a simple chicken and veggie dinner.
We like it straight-up, though I have enjoyed experimenting with the leftovers. You can also try some of these recipes from the Hostess with the Mostess. I noticed that there was a coupon in this Sunday's paper, so use it and save!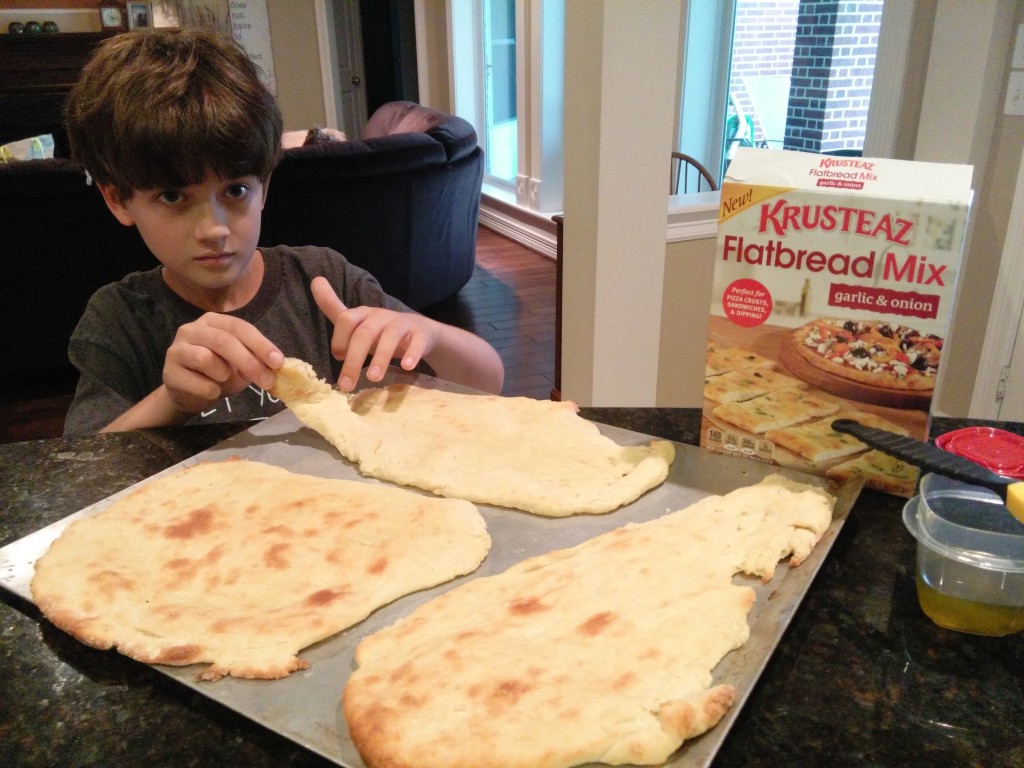 Get social
o    Brand Website: http://www.krusteaz.com/
o    Flatbread Web Page: http://www.krusteaz.com/flatbread
o    Twitter: https://twitter.com/Krusteaz
o    Facebook: https://www.facebook.com/Krusteaz
o    Pinterest: http://www.pinterest.com/krusteaz/
o    Instagram: http://instagram.com/krusteaz
Giveaway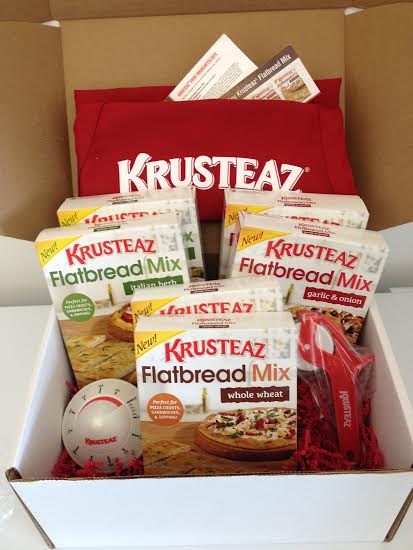 I hope you enjoy this prize package as much as I have: Italian Herb Flatbread (2), Whole Wheat Flatbread (2), Garlic & Onion Flatbread (2), recipe cards and Krusteaz Kitchen Accessories: a branded apron, kitchen timer and a handy pizza cutter.
Follow the instructions in the widget to earn one or more entries: