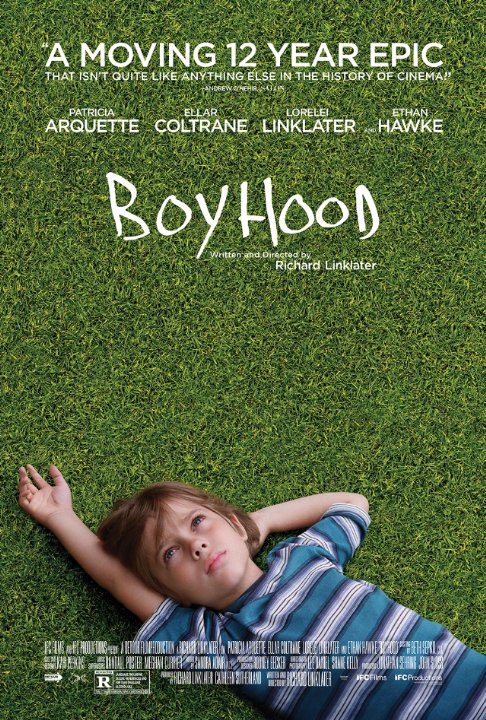 I had heard so much about this movie that I knew I wanted to make the effort to see it. In case you haven't heard what this 2 hour and 45 minute movie is about, it was filmed for about a week at time over twelve years. I've certainly never seen anything like that! Dan Hudak's article in the Charleston City Paper is short and explains it quite well, and he actually articulates many of my reactions, so I encourage you to read it.
So what did I think? There were three reasons that I'm really glad I saw it:
It truly is unique. It is a scripted story, but it comes across as a bit of reality or docudrama. The characters look like people, not actors. The kids look greasy and hormonal during those tween and teen years, not the perfectly coiffed, overly made-up young teens on TV and film that we usually see. Theoretically I suppose I should not have noticed this fact, but it's so different from what I expect when I see a professional film that I did notice, so I suppose that means it added to and detracted from the overall film.
The transitions are amazing. On one hand, I sort of wanted a giant year to flash up and tell me that we've seen another year pass, but in reality the way the transitions occurred so naturally kept me on my toes and waiting to see how he would do it next.
Houston! This surprised me that it was filmed in Houston, San Marcos and Austin, and it was a cool thing for me as a Houstonian. The writer/director Richard Linklater is from Houston as well.
CONTENT:
This film is rated R, mostly for the frequent use of a particular f-word.