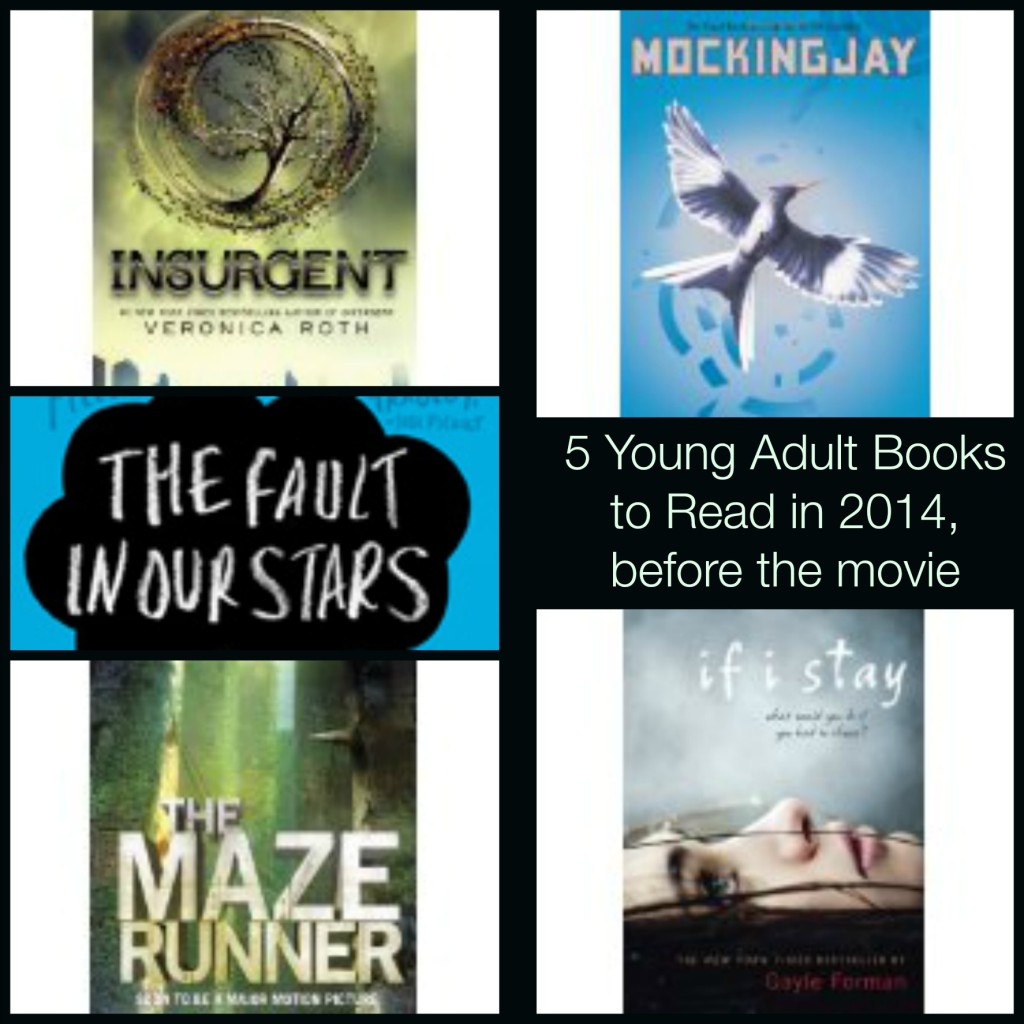 The Fault in Our Stars – June 6
There's been a lot of talk in the #kidlit world about the fact that John Green's book isn't the only popular, well-written, well-reviewed YA book out there, but to listen to mainstream press, you might think it is. No, it's not. It's good, and he's good, and I think the movie will be good, so it definitely belongs on this list. The movie comes out first, so I'm including it at the top of the list. I think that people will want to pick up the book after they see it, but I'm urging you to go ahead and take a couple of days and read it before you see it. Or not. I don't really care what you do.
John Green is impressed with the movie, and it seems as true blue an adaptation as possible. Head over to 5 Minutes for Mom to read some of what he had to say in the interview that my daughter was able to conduct with him and watch the trailer (no spoilers in that trailer, really, even if you haven't read the book). You can also check out the post I wrote here about how Adults, Teens, and John Green are excited about the movie.
I've had Gayle Forman's book on my shelf for a year. A friend lent it to my daughter and me. My daughter read it. I haven't. But I will. It looks like a short quick read. When I saw that a movie was coming out, co-starring my new favorite young actress friend/BFF Liana Liberato, it moved up the list. I'll probably read it within the month. I watched the trailer of this movie, and I'm mad at myself. I like not knowing much at all about a book when I pick it up, and now I know too much. But most people aren't as weirdly rigid as I am about that sort of thing, so watch it if you are curious.
The Maze Runner – September 2014
Again, my 15-year-old has read this book, but I haven't. Like John Green (above), author James Dashner has been pretty favorable in his impressions of the movie. You can watch the trailer here.
Mockingjay – November 2014
If I could write out a three toned whistle right here, I would. With Mockingjay part I coming out this fall, it's time for a re-read of this least-favorite of trilogy finales. I haven't read it since it first come out, though I have reread the first two. I have a feeling that it will mean more to me, after experiencing the movie visually and spending more time with the books. When I read it, I hadn't re-read the first two either, so I was bumbling along a little bit.
Check out the exclusive first look site to see pics of Julianne Moore as President Coin and more!
Divergent Series – March 2015
Insurgent, the second movie in the Divergent trilogy, comes out in 2015, but Divergent will be out on DVD later this year, and it's definitely one of the most talked-about YA series and movies of late, so I wanted to include it in case you haven't read the books yet. I finally grabbed it off my daughter's shelf and read it earlier this year, thinking I'd see the movie, but since she went with friends, I never made it. I will watch the DVD though, and I'll have to read the second one before the next movie comes out (in the event that I'm invited along).