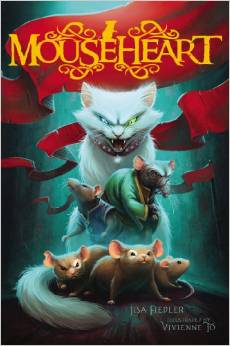 I loved this book! It did not draw me immediately in, but by page 40 or so, it was an exciting read.
I requested it to review because it's described as Redwall meets the Warriors, and my 4th grade son has been totally into the Warriors series this year, so I hoped he might read it. He didn't think it "looked good," but after I finished it, I told him that he definitely needs to read it. I haven't convinced him yet, but I know that if he gets into the first few chapters, he'll be hooked. Now to convince him to to open the cover — I'm not above forcing a book that I know is a good fit!
This book is exciting — culminating in an epic battle — but it also plumbs deeper themes like heroism, purpose, friendship and family. It's also incredibly well-written, using advanced vocabulary, but in a way that is accessible to readers who are good contextual readers. There are also line drawings by Vivienne To scattered throughout that enhance the telling of the story, though not on every page (not even close).
If you click on the picture below to bring it to full size, you can also read some the text.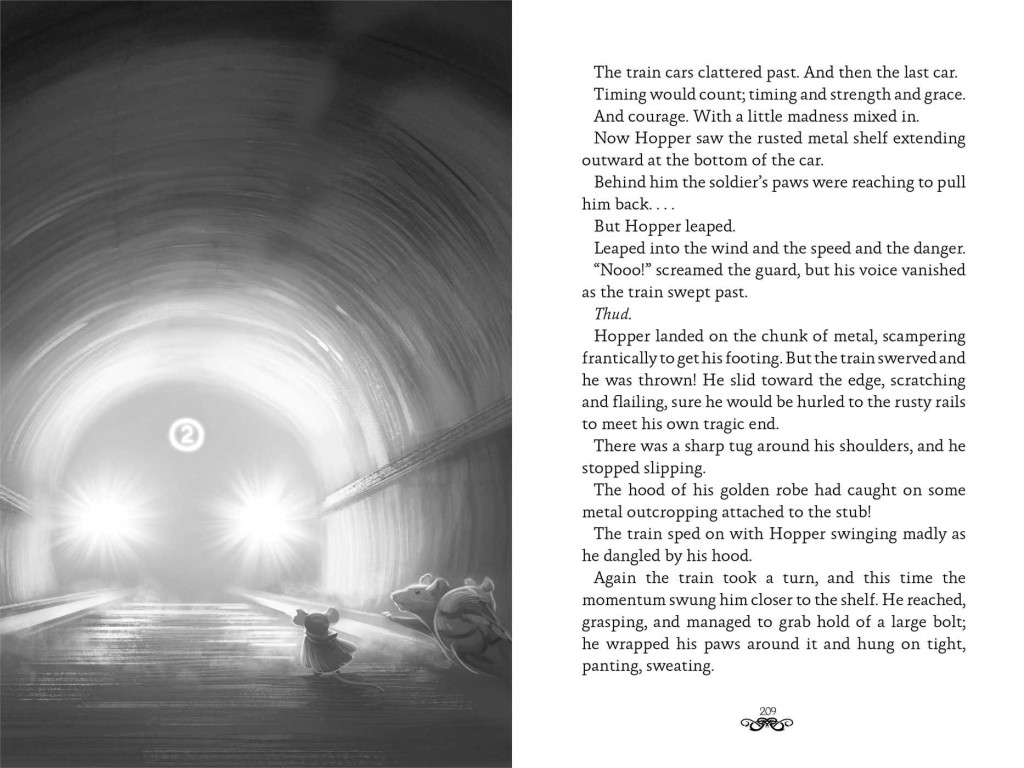 It's the first in a series, but this book completely stands alone as a wonderful introduction. I can't wait for the next one.
I totally recommend this for fans of fantasies featuring animals but I think it also has a broad appeal to boys and girls who enjoy more character-driven stories as well. Hopper and Prince Zucker are great characters, and the secondary characters like Cyclops the one-eyed-cat just add to the story. In addition to the exciting adventure series that it was compared to, I felt a little Cricket in Times Square as well. I don't know if it was the talking empathetic animals and the themes of friendship and bravery or the subway setting, but something reminded me of that beloved classic.
Because of the vocabulary and intensity, you might want to restrict it to about 4th grade and up, but there's nothing objectionable in it at all, so it is also a great pick for strong younger readers (who wouldn't be bothered by an intense battle scene).
You never know what books are going to hit big (and become the next Warriors, for example), but I'd be happy to see a quality book such as Mouseheart by Lisa Fiedler in many children's hands this summer.