Getting photobombed by Jeffrey Katzenberg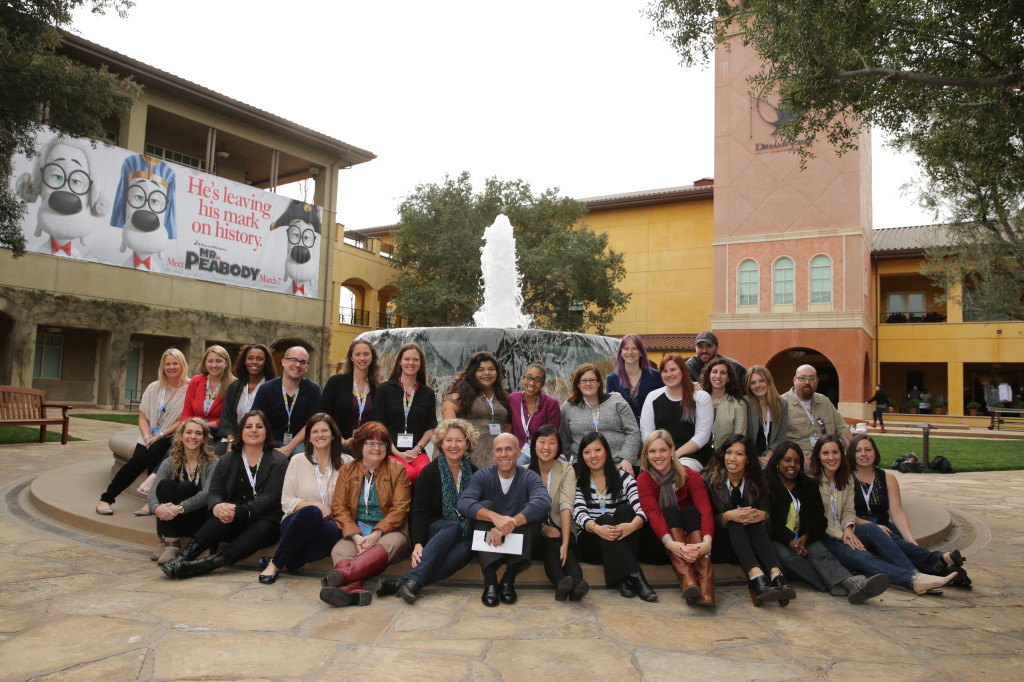 It was the end of the day. The photographer that was with us all day was taking a group picture in the beautiful setting of the campus (see more below on that). All of a sudden, this guy says, "I gotta get in on this," and he cozied in front and center! All of the employees at DreamWorks that we met were so warm and proud to show us their work. I guess it should be no surprise that the CEO feels the same way, but it was.
A hands-on creative pursuit

Head of production David James was informative and entertaining, and at the end of his presentation, he pushed us to just go for it ourselves. Read my whole post about Behind the Scenes at DreamWorks at 5 Minutes for Mom.
Listening to several different directors brag about their "babies"
Read my interview with actors Ariel Winter and Max Charles and director Rob Minkoff (also of the Lion King). Also, I got to hear from 3 more directors at the preview. Read my exclusive preview of 3 Dreamworks' Movies You Must See in 2014 to hear more.
Getting in front of the green screen

I always love an experience. A trip on the WABAC to Renaissance Italy?? Priceless.


Knowing that so many people are doing such creative work on this beautiful campus

Find out more: Mr. Peabody and Sherman in theaters MARCH 7.