I was contacted by Postertext who thought that our audience was perfect to share their art posters and calendars made out of the text of books and short stories, and I think they are right! They sent me a few calendars to see for myself, and I'm going to pass one of them along to you, as well as a special discount code for our readers (keep reading to find it).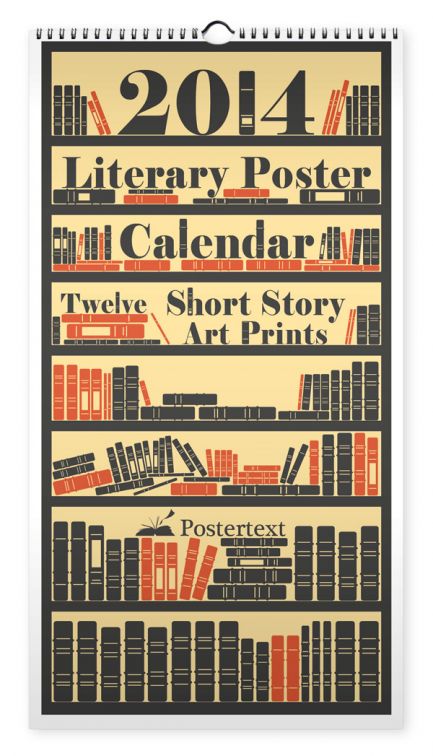 I received the 2014 Literary Poster Calendar. It's very cool. It's a large calendar, 15 x 28 inches, perfect to fill blank space on your wall near your bookshelves or in your study. Each month contains a complete short story by a different author arranged in an artistic way.
As you can see in the picture below, the text art takes up most of the space, with the dates printed for reference below. The art is perforated at the top and bottom so that it can be removed and is then suitable for framing.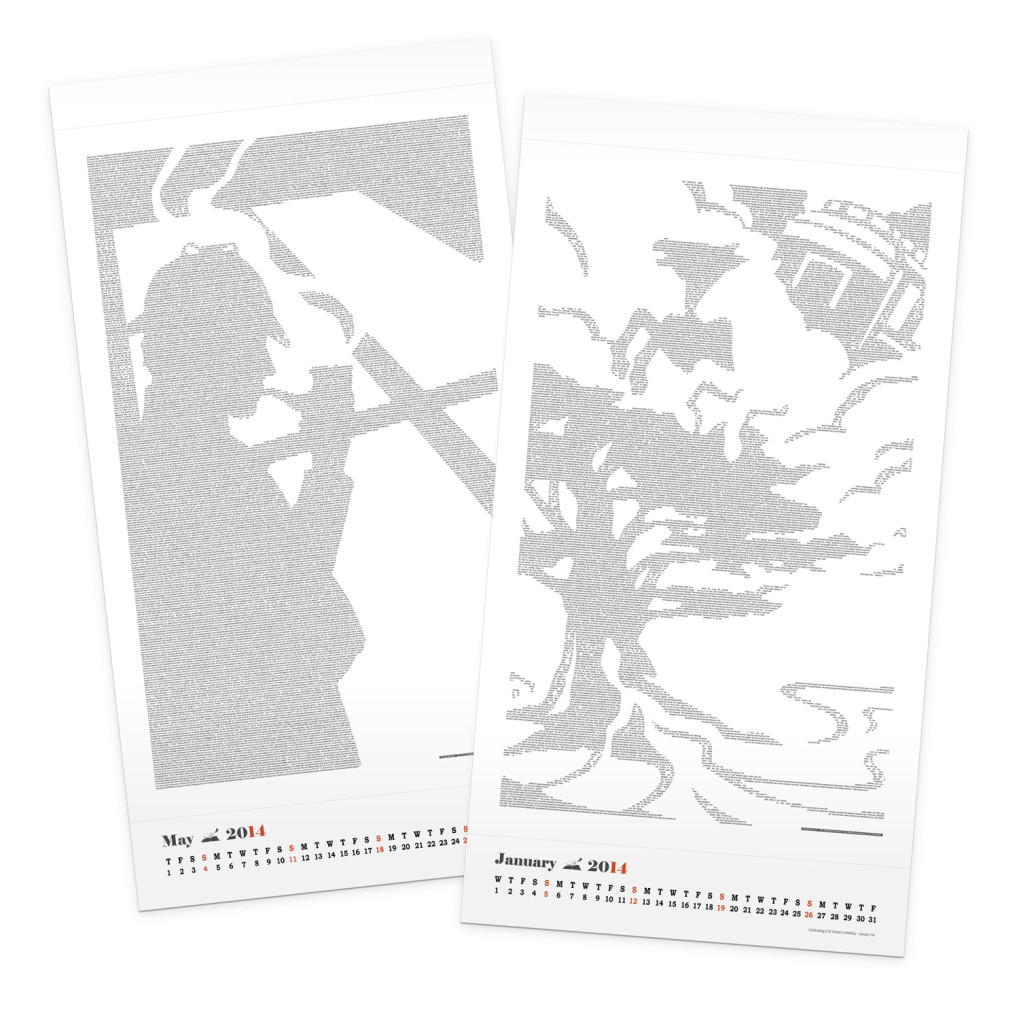 The calendar page contains a complete short story, whereas the text art prints that you can order contain the text of an entire book! Some of my favorite visuals are the ones for The Secret Garden, Alice in Wonderland, and Pride and Prejudice.
Others I think would be perfect for gifts are the New Testament and the Constitution, arranged to look like our flag.
Win it!
Which of these posters that I've mentioned or calendars or other prints do you think would make a good gift for someone in your life (or to yourself)? Who would you give it to?
I am going to send one winner TWO copies of the calendar — one you can keep, and one to give away! Start off by putting your name and email address in the widget below.
And everyone is a winner — Use the discount code 5minutes at Postertext checkout and receive $5 off if you order by December 14.