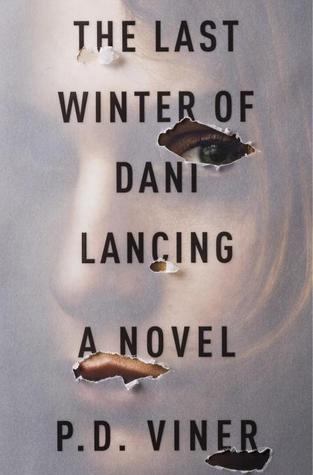 Mysteries tend to intrigue me. And books that keep their secrets rather than spilling them all out on page one? I appreciate feeling a part of the discovery along with the characters. The Last Winter of Dani Lancing by P.D. Viner definitely fits the bill there. Dani Lancing was brutally murdered 20 years ago, and her parents never got over it. Now, Dani is a ghost visible only to her father, while her mother still seeks revenge against her unknown killer.
This is one of the rare books that took me weeks to read. It isn't that it wasn't a good book, but it was so covoluted going back and forth in time and with so many characters who may or may not be good or evil and actions that are beyond my comprehension that I needed to take a break from the book.
Patricia Lancing, Dani's mother, left her father Jim eight years after Dani's murder. She simply couldn't stand being around him and pitied by him any longer. Patricia was fully focused on revenge and finding her daughter's killer long after the police moved it to an unsolved case. Finally, she has a lead on the killer, and she concocts an outlandish kidnapping scheme to capture the suspect and draw his blood to compare it to DNA from her daughter's body.
The kidnapping goes well – if anything possibly can – before it all goes downhill with Patricia finding that not only is the suspect not her daughter's killer, as the DNA doesn't match, but she has accidentally killed him, as well. The remainder of the book follows the aftermath of the death of Duncan Cobhurn where the secrets of all the characters slowly come out with a twist ending I certainly didn't expect.
I don't know if I would immediately pick up the next novel from P.D. Viner after reading this. I loved the last fifty or so pages of the book, but it took me that long to love it. This was his debut novel, however, and I can see it being appealing to many with the caveat that the book places as heroes many people who are deeply twisted and flawed.
Written by Michelle who hopes to never have a child torn from her the way Dani was. See what she does with her wee ones on her blog Honest & Truly! and follow along with her on Twitter where she is also @HonestAndTruly.