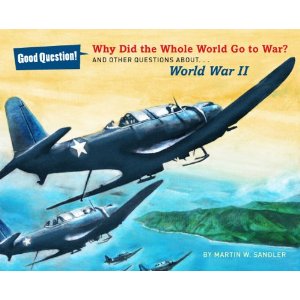 I love history. I've explained this before. I think if you know where we've been, you'll understand why things are the way that they are, and you'll be able to make wiser choices regarding the future. If you haven't paid attention to learning about the "how" and "why" of the past then you are dooming yourself (and the next generation) to repeat some of the same painful mistakes that past societies have made. I am extremely passionate about teaching my children about history. We've begun our history studies this school year and we're starting at the very beginning and working our way towards the present, examining all cultures and their contributions, as well as all significant events and belief systems. (We are Christians so we do view things through the lens of scripture and our own set of beliefs, but in that context I think it incredible important and valuable to know about other beliefs because it helps to make sense of our current culture and world situation.)
All that stated, one of my favorite periods in history is that of World War II and I'm so looking forward to studying it in greater detail with my kids. I've been collecting picture books on the topic for the past year or so. It's hard to find a picture book that covers this topic well and so when the opportunity came along to take a peek at Why Did the Whole World Go to War?: And Other Questions About… World War II
– I jumped at it! Designed for ages seven and up, this book attempts to help the young reader understand what led up to the second world war.
It all starts, of course, with the first world war and in about two paragraphs of information, Why Did the Whole World Go to War?
explains why in a simplistic, straight forward manner. (It is expressed very well from the perspective of a seven year old.) It talks about Hitler and his quest for power, the invasion of Austria and Czechoslovakia and France and England's early involvement. There are maps of the European countries to aid comprehension. Each page spread contains illustrations which set the scene and bring things to life. There are tanks and airplanes, and soldiers pictured, as well as Hitler. This book also talks about Japan's attitude post-WWI and the Attack on Pearl Harbor. Oddly though, there are only brief mentions of England throughout but very little mentioned of Winston Churchill. (I think he'd be offended, no?) There is one page spread dedicated to the discussion, "Who were the leaders of the war?" Churchill gets a brief paragraph, right alongside Roosevelt, Mussolini, Stalin and Hirohito. Most of the book discusses Hitler and the actions of Germany.
I do feel that this book is a bit lopsided as it details Hitler more than any other leader in the war. At the same time, it is keeping to its stated question and purpose of the book: to explain the "why" behind it all. Hitler is a very good answer! I will definitely be hanging on to this book and will plan to read it with my kids when the time comes. When the book arrived on my doorstep my kids asked to look through it. My oldest is six and more visually sensitive to things so I refrained from letting him peek in it just yet. (I think the explosions and pictures of war might be a bit too much at this exact moment.) At the same time, I think he is very close to being able to understand such things. Soon enough, soon enough!
All in all, I think this is a good resource.
Other books in Sterling's Good Question Series:
Many thanks to Sterling Books who sent a copy of this title my direction in exchange for my honest thoughts.
Carrie blogs about her love of history, and her enthusiasm when it comes to sharing it with her kids, frequently over at Reading to Know.