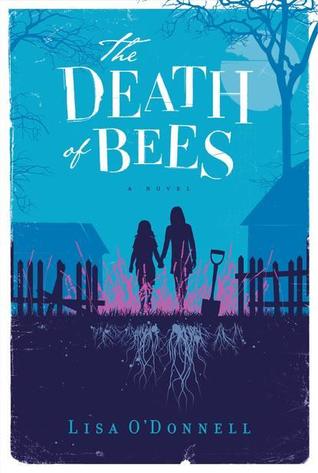 Today is Christmas Eve. Today is my birthday. Today I am fifteen. Today I buried my parents in the backyard.
Neither of them were beloved.
The opening lines of The Death of Bees
sent chills up my spine. Marnie and Nelly are two young teens. They live in poverty in the slums of Glasgow with parents who are abusive, neglectful, and often absent, but at least they are physically present often enough to pick up the rent check and spend it on alcohol and cigarettes. With their deaths, Marnie and Nelly are on their own. Desperate not to be separated in foster care, they bury their parents in the back yard and try to go on as normal, keeping their terrible secret. Marnie is 15 and smart, straight A's without even studying, sleeping around and smoking and caring for her younger sister as best she can. Nelly is 12, nearly 13. She's a talented violinist and speaks very formally, using old-fashioned words, yet she's often vague and it's clear she's been damaged. In some ways, she seems much younger than Marnie.
Click through to my full review of The Death of Bees at 5 Minutes for Mom where you can enter to win a copy.