I know it's a different holiday today, but Christmas is coming. I'm a pretty firm believer in holding off Christmas until after Thanksgiving (not to mention Halloween!), but as a sacrifice for all of you, I've been getting into the Christmas spirit by listening to 3 new CDs so that I could post this review and giveaway in time for you to enjoy them all season long.
I like Christmas music. I don't go over the top with decorations or gifts, but I do like to indulge in music. Listening to Christmas music helps keep me in the spirit. I even consider myself somewhat of an expert. When my husband and I are evaluating holiday CDs, we use very technical review-speak in describing them:
Holiday songs — These can deal with winter fun or general Christmas merriment in a secular way.
The reason for the season — Religious songs focusing on the reason that we celebrate, be they traditional hymns that everyone knows or newer songs (see below)
Made-up songs — This is the "newer" song. I've gone 180 degrees on this type. They used to sort of annoy me, because I wanted to listen to songs I knew, but now I really like them, because they are new and original, and I often enjoy them most of all.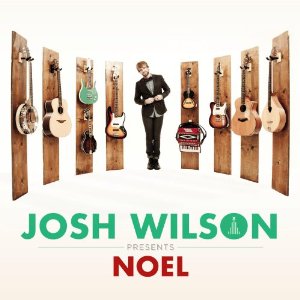 The cover of Josh Wilson's Noel represents the sound pretty well. This CD has a really cool musical sound, and the cover features various musical instruments (I'll have to listen for the accordion the next time I hear the songs). Two of the songs are instrumental (The First Noel and The Carol of the Bells) which also used to be ones I chose to skip, but these are pretty cool versions of these traditional. Listen to the samples and I think you'll agree.
The other tunes on this CD are a mix of religious traditional and new songs. One of the new songs, challenges us to do more for others, more than just "Once a Year" and features another of my favorite musicians, Andrew Peterson. "Christmas Changes Everything" is another one that I think will be a seasonal radio hit.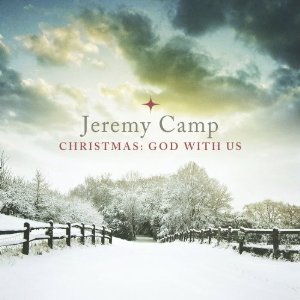 Christmas: God with Us Jeremy Camp's CD. Though there are some traditional religious favorites such as "Joy to the World," "O Little Town of Bethlehem," and the perfectly suited to his voice "O Come, O Come Emmanuel," this CD has more of a fun/pop feel to it to me. Holiday songs such as "Let it Snow," and "Jingle Bell Rock" are outnumbered, but even the more traditional hymns have a rocking arrangement, so I guess that's why I get that vibe.
Hillsong's We Have a Savior has been my most delightful surprise. I was imagining chorus-y sort of sing-along anthems, but boy was I wrong. Most of these are traditional hymns, such as "O Come Let Us Adore Him" and "Joy to the World," but they have intriguing (but not downright weird) arrangements that make them compelling and wonderful. "Hark the Herald Angels Sing" is upbeat and has interesting instruments.
Even though many of these are among the most traditional Christmas songs, the earnestness of the arrangements make them truly worshipful, which means this should NOT have been a surprise to me, since music that makes one worship the Lord is exactly what I should expect from Hillsong.
One of you will win all three of these CDs that are each so different. Leave me a comment telling which style of song you generally look for on your CDs. I'll announce the winner on November 14, and you should receive your CDs in plenty of time to enjoy them for the whole season. The giveaway is closed.
We have SO many great giveaways going on now. Check out our current giveaways. Subscribe to our feed. Follow us @5M4B on Twitter or on Facebook.