The newest installment in Budge studios Dora app family, Where is Boots?, has a few extra tricks up its sleeve. It is nice to see that it has a story, a game, and a sticker page. I really appreciate when an app has more than one feature as I feel I can get more out of it.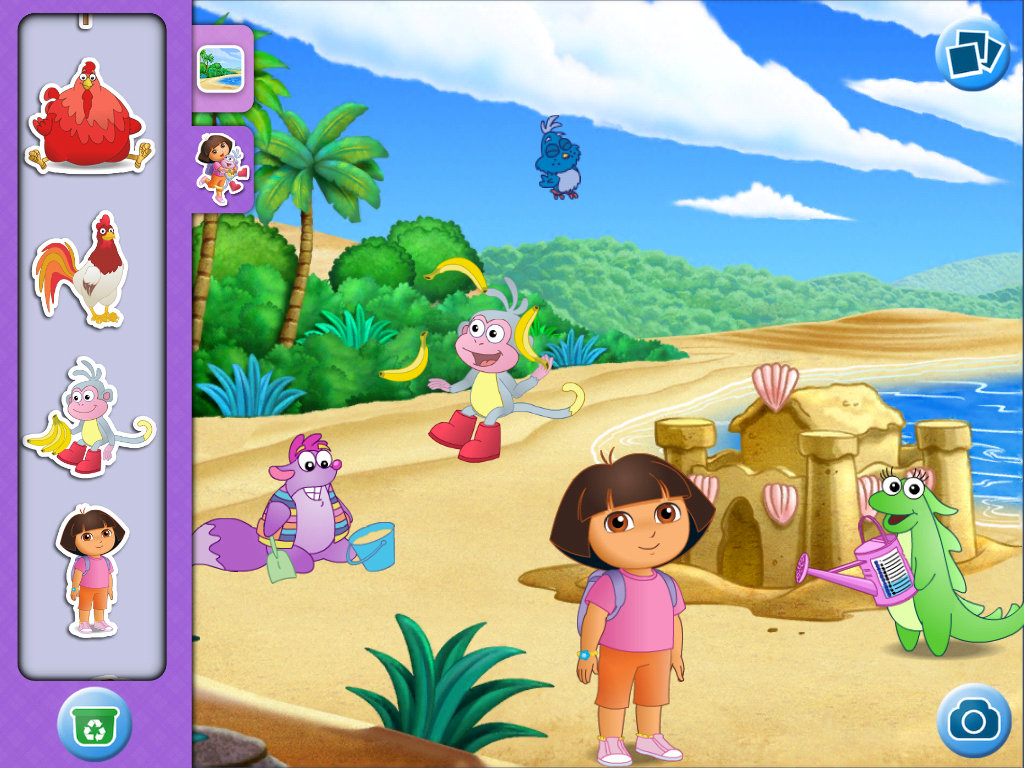 The story has Dora looking for Boots in the jungle and encountering adventures along the way. My son showed me a banana tossing game between Boots and Dora but by far his favourite feature is the sticker page. We had fun monkeying (yup pun intended) around with Boots and Dora and all the other characters. He figured out how to place stickers and expand them. Then he was able to tap on them to animate them. He had the option to delete his masterpiece or save it to his album.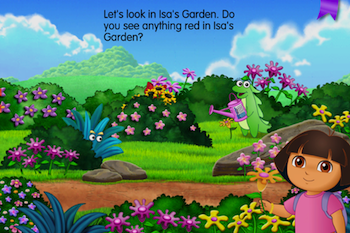 As I type this he is killing himself laughing over some combo of Swiper and Big Chicken. As we don't watch Dora on a regular basis I think this is a good indication of the ability of the app to hold a child's interest. So if you need to keep a little one entertained for a short to not so short amount of time this is a good choice, if said child is a Dora lover, even better! I would say this app could reasonably keep a 2-4 year old interested, at least long enough for you to finish coffee or to sit quietly in a waiting room.
We have THREE copies to give away. It's easy to enter below, so take a minute. New to Rafflecopter? Watch this 45-second video on how to enter! The giveaways will close on September 26.
We've selected our winners for the other Dora apps. Click through to see if you won. If so, you should have received a code via email.
Don't miss a thing: Check out our current giveaways. Subscribe to our feed or video reviews on YouTube. Follow us @5M4B on Twitter or on Facebook.
Tennille lives in the Great White North with her hubby and two sons. She enjoys sleep but is learning to appreciate caffeine as a perfectly viable substitute.
Check out our current giveaways. Subscribe to our feed. Follow us @5M4B on Twitter or on Facebook.