We enjoyed hosting Mailbox Monday in August. Remember to head to Kristen's at BookNAround for the September Mailbox Monday link-up.
I felt like I hit a reading slump over the summer. It finally feels like I'm catching up with life (or maybe I'm just relaxing into whatever this new normal is) and just at that right moment, the books started arriving in my mailbox again. (Convenient that!) I've received quite a few children's picture books as well as some intriguing adult titles as well. Here's a quick look at what I've received this past week: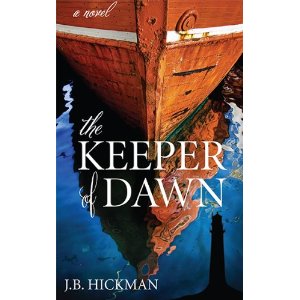 The Keeper of Dawn
, by J.B. Hickman
Boarding school on an island? A well-guarded family secret? Friendship between a boy and his grandfather? Well, I was intrigued enough to give it a try. (However, I should tell you that I've already hit some foul language within the first chapter so I'm not quite sure if I will finish it. I'm going to browse a little bit further and see if the situation improves first.)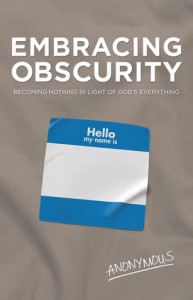 Embracing Obscurity
: Becoming Nothing in Light of God's Everything. I think this title is rather intriguing. As my husband pointed out, it seems rather the opposite of Rescuing Ambition, by Dave Harvey (linked to my review). I think it is very easy to make personal idols out of Wanting To Do Big Things or Wanting To Remain Obscure. Balance is needed, I think. I agreed with Harvey in his ambitious work so I'm very curious to read Embracing Obscurity
. This book holds the distinction of having a book trailer that I actually watched. Want to check it out and catch the flavor of this book?
Lastly? (For this post anyway.) I received the next edition of Ripley's Believe it or Not – Download the Weird
. I have a strange fascination with Ripley's. I'll tell you about it later.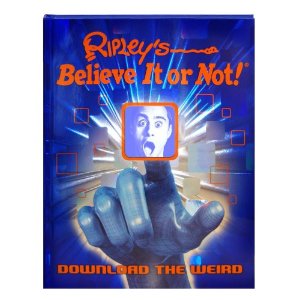 Did you receive or bring some fun new books into your home this past week? I look forward to finding out!

We love connecting with other booklovers. If you feel the same, Subscribe to our feed. Follow us @5M4B on Twitter or on Facebook, and check out our current giveaways to feed your mailbox over the next month or so!
Carrie blogs regularly at Reading to Know in addition to being a staff writer at 5 Minutes for Books.