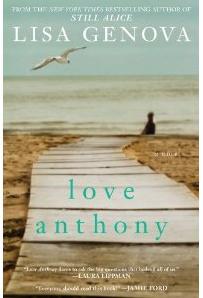 Love Anthony
by Lisa Genova is not so much a story about the life of the young boy named Anthony as it is a story about the echo he left behind. Anthony had autism, and just as his mother Olivia was beginning to embrace the reality of who he was, his life was cut short by a seizure. Olivia comes to their Nantucket cottage to grieve, leaving her now-estranged husband David at their home near Boston.
To read my full review of Love Anthony
, and enter to win a copy for yourself, simply click through to 5 Minutes for Mom.